When planning a camping trip to Balloch, you'll want the best amenities the Trossachs can offer. It's a picturesque region filled with lochs, villages, and lush scenery. You'll also find your pick of quality campsites that'll suit any camping style.
So, if you're planning a camping holiday in the Balloch area, check out these campsites near Balloch before you go.
1. Cashel Campsite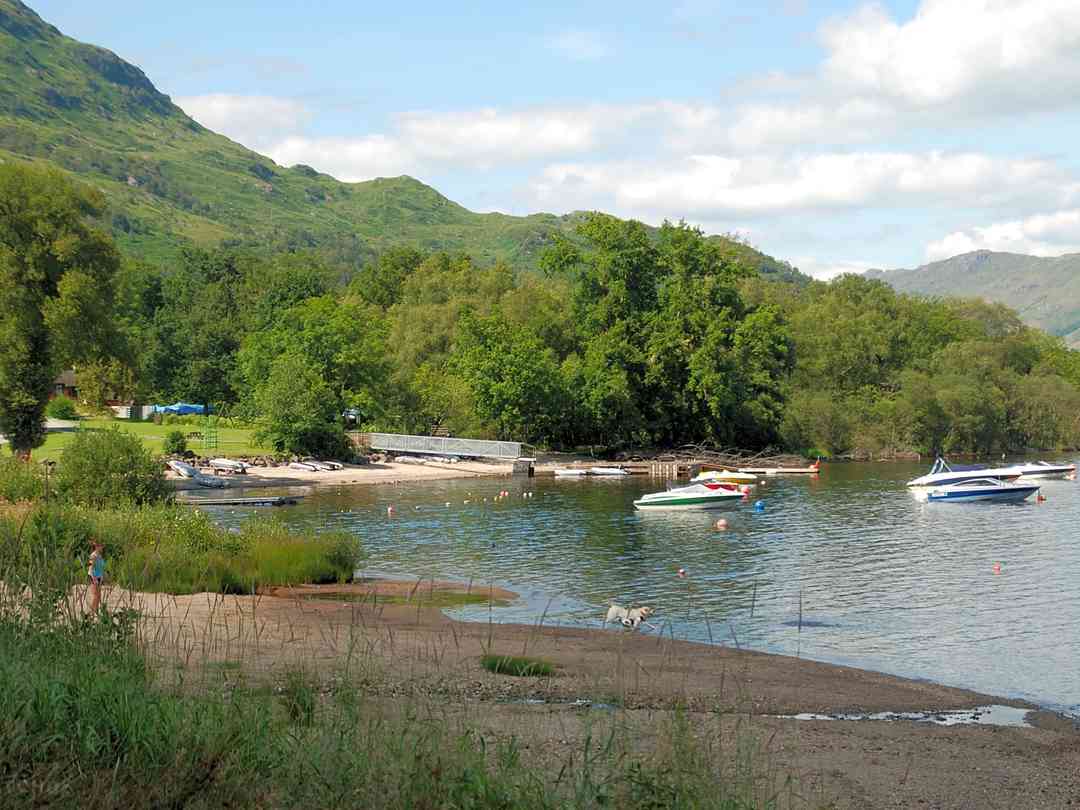 Cashel Campsite is a picturesque site on the east shore of Loch Lomond. It offers 168 pitches in the serene Queen Elizabeth Forest Park, where the undisturbed natural area features modern facilities, a restaurant, and a farm shop on-site. It's also pet-friendly, so feel free to bring your furry friends along.
Cashel has a convenient location beside West Highland Way. You'll have access to trails for hiking, cycling, and exploring the Trossachs National Park. The campsite is open from April through October, making it a good choice for the summer months.
2. Trossachs Holiday Park
Located in Stirling and Forth Valley, the Trossachs Holiday Park is an ideal home base for exploring the Trossachs and the Stirling countryside. This 40-acre campsite offers several accommodation options, including tent and hardstanding pitches and rental homes. 
This campsite provides modern amenities, including showers, toilets, and laundry. You'll find it within driving distance of all the best area attractions. With its proximity to Loch Lomond, you'll also have easy access to a wide range of watersports.
3. Edenmill Campsite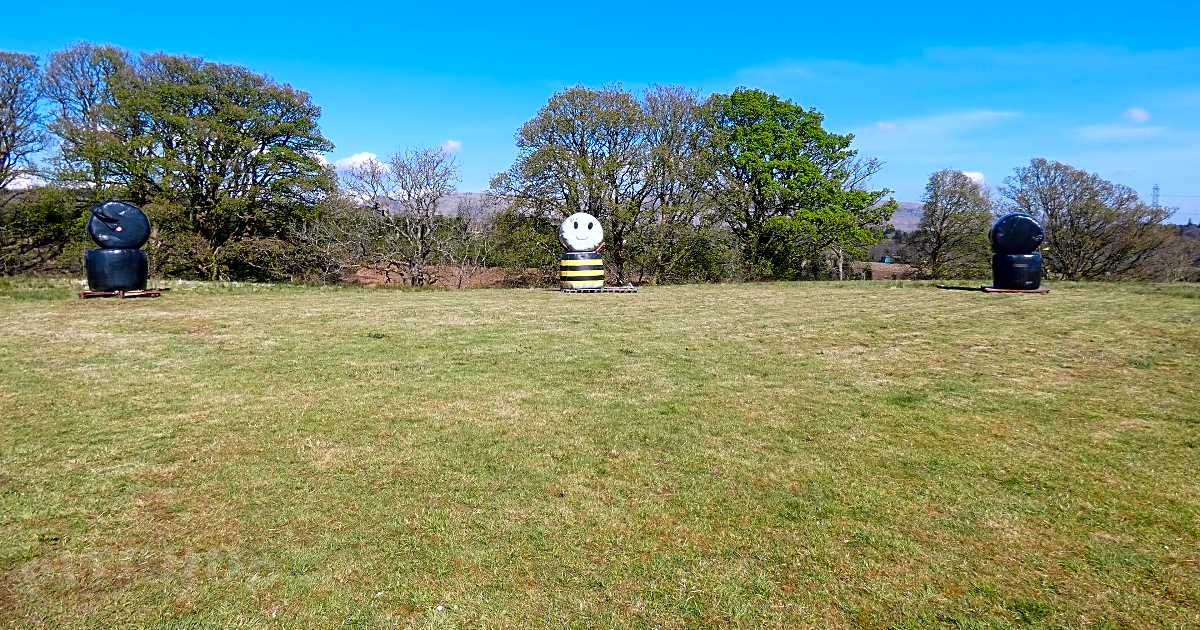 If primitive camping near Balloch is on your mind, the Edenmill Campsite in rural Stirlingshire should be the first place you check. This family-friendly site offers primitive and gravel pop-up pitches beside West Highland and John Muir Way. You'll have access to showering facilities and a farm shop on site.
Edenmill is a quick walk to Queen's View, where you'll find stunning views of Loch Lomond and Ben Lomond. Its location between Glasgow and Loch Lomond gives you easy access to various activities, including outdoor pursuits and historic sites.
4. Milarrochy Bay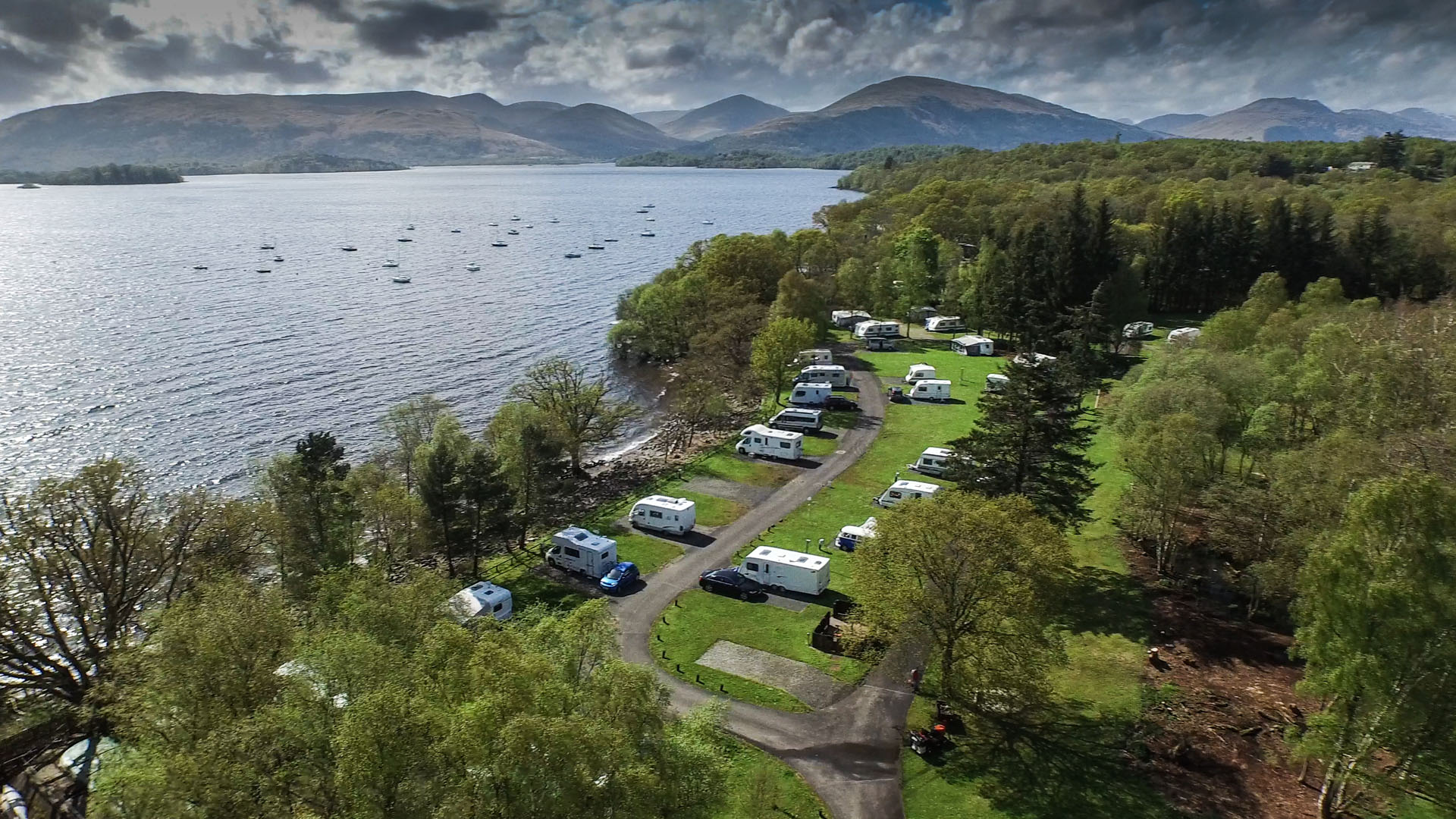 Located on the eastern shores of Loch Lomond, Milarrochy Bay offers 94 grass pitches and 29 hardstanding pitches. If you're feeling more like glamping, you could opt for a safari tent instead. It's open from April through October, making it perfect for a summer trip. In addition, 21 of the pitches have electric hookups.
Milarrochy Bay is near West Highland Way, which allows you to access paths for several outdoor activities. In addition, its proximity to Loch Lomond and Balloch will give you everything you need for a smooth trip.
5. Luss Caravan and Camp Site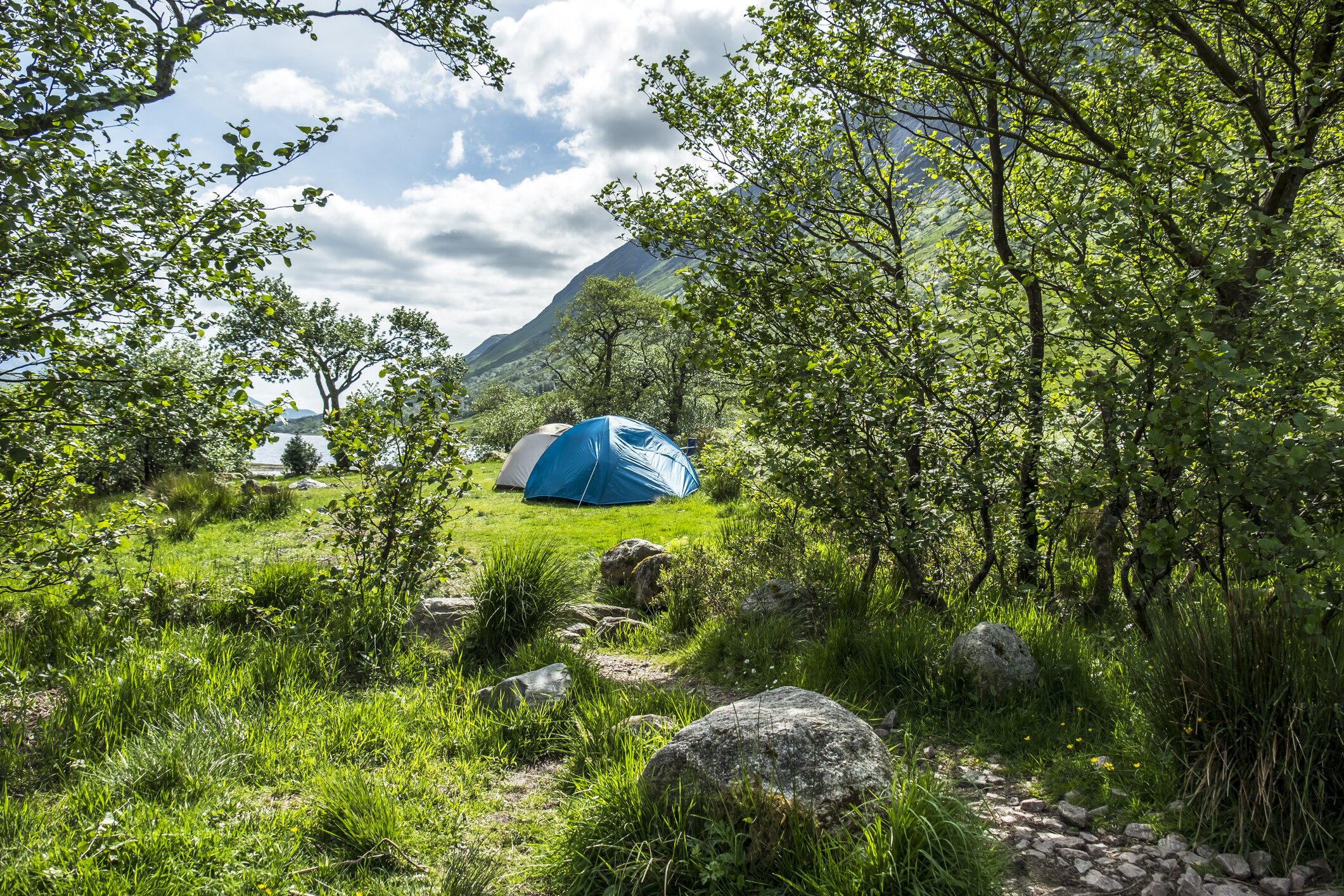 The Luss Caravan and Camp Site is on the shores of Loch Lomond just outside Luss Conservation Village. It offers 45 grass and 45 hardstanding pitches that offer optional electricity at certain spots. For a standard campsite, it offers everything you could ask for.
This dog and family-friendly campsite features running water, showering, and toilet facilities. With its convenient proximity to Loch Lomond, you'll be able to access watersports, fishing, and foot and cycle paths. And, of course, you can wake up each morning surrounded by the lush Trossachs scenery.
6. West Highland Way Campsite
Located just 30 minutes from Balloch in Blanefield, the West Highland Way Campsite offers quick access to some of the Trossachs' most picturesque natural attractions. This campsite provides facilities for primitive campers and glampers who want to camp in more luxurious accommodations.
West Highland Way Campsite offers wild, grass, and hardstanding pitches for tents and caravans. If you prefer something posher, you can pick a safari tent, shepherd's hut, or hotel room. Whichever you choose, you'll have readily-accessible water, electricity, and toilet facilities.
7. Cobleland Campsite
Rushing water and the serenity of the woods await at the Cobleland Campsite in Queen Elizabeth Forest Park. Ideally situated on the shores of the River Toth, this campsite gives you the perfect place to stay in the gorgeous Trossachs National Park.
With 126 maintained pitches for campers and tourers, running water, and toilet facilities, you'll feel right at home at Cobleland. Not to mention, there's no shortage of things to do in the Trossachs. Cobleland's location near Ben Lomond and Loch Lomond gives you access to all the area's outdoor activities, shopping, and dining.
8. South Whittlieburn Farm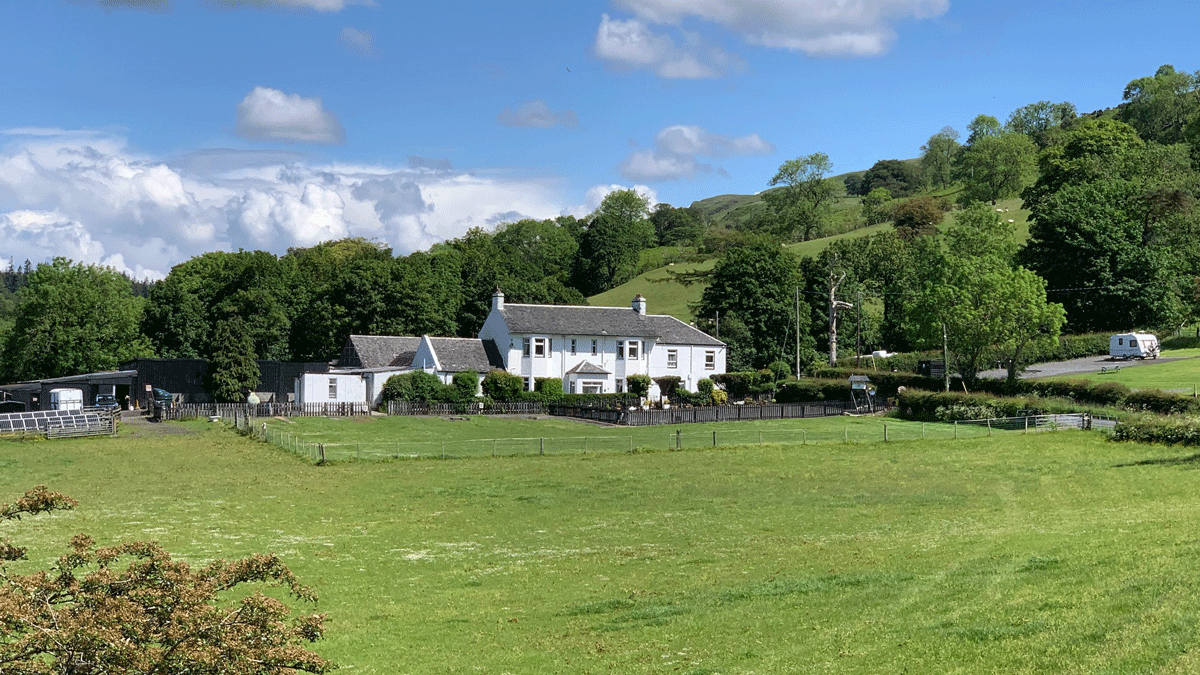 South Whittlieburn Farm is a family-run facility just outside the seaside village of Largs and just an hour from Balloch. It's a dog-friendly campsite, but note that there are farm animals on-site, including horses, sheep, and chickens.
You'll find a mix of tent and touring pitches with an electrical hookup at South Whittlieburn. Scenic views of Clyde Muirshiel Regional Park and the Firth of Clyde will greet you each morning. There are 40 electric grass pitches to choose from for tents and campers.
9. Blair Drummond Caravan Park
Blair Drummond Caravan Park is a campsite built in a former walled garden. It offers lots of greenery, modern facilities, and a variety of camping options, all just thirty minutes from Balloch. You'll be able to choose between a tent and hardstanding pitches or shepherd's huts if you want something more sturdy.
Loch Lomond isn't too far, so you'll be able to enjoy all the amenities it offers without any hassle. Just be aware that, although Blair Drummond is dog-friendly, the owners don't allow any dogs included in the Dangerous Dogs Act.
10. Lomond Woods Holiday Park
Lomond Woods Holiday Park is conveniently located right inside Loch Lomond National Park. It's geared toward glamping and touring, so you'll find hardstanding pitches, camping pods, cabins, lodges, and modern amenities. If you're looking for primitive sites, you might want to skip this one.
Lomond Woods is less than an hour's ride from Balloch, so you'll have access to everything Balloch offers. Not to mention, Loch Lomond has indoor and outdoor activities for all ages. Lomond Woods is open year-round, so you'll have a place there no matter when you want to take your holiday.
Which of These Campsites Near Balloch Will You Try?
Balloch is ideally situated in the Trossachs countryside, making it a lovely place to take your holiday. The campsites offer variety, amenities, and easy access to Balloch, Loch Lomond, and everything else you'd want to see.
So no matter which you choose, you can feel confident that your stay will be wonderful.