Loch Lomond and Trossachs National Park is the first national park in Scotland and one of only two that the country boasts, and it holds the distinction of having some of the best holiday cottages in Loch Lomond. 
When you want to escape the craziness of everyday life and enjoy a holiday far away from your responsibilities, a cosy cottage around Loch Lomond might be the perfect destination. You never know what kind of adventures you might experience. 
Check out one of these great holiday cottages and prepare yourself to be captivated by how exceptional your options are around Loch Lomond and The Trossachs. 
Holiday Cottages in Loch Lomond
When you're planning your memorable holiday, make sure you look into one of these excellent cottages for you, your family, or your significant other:
1. The Lodge On Loch Lomond Hotel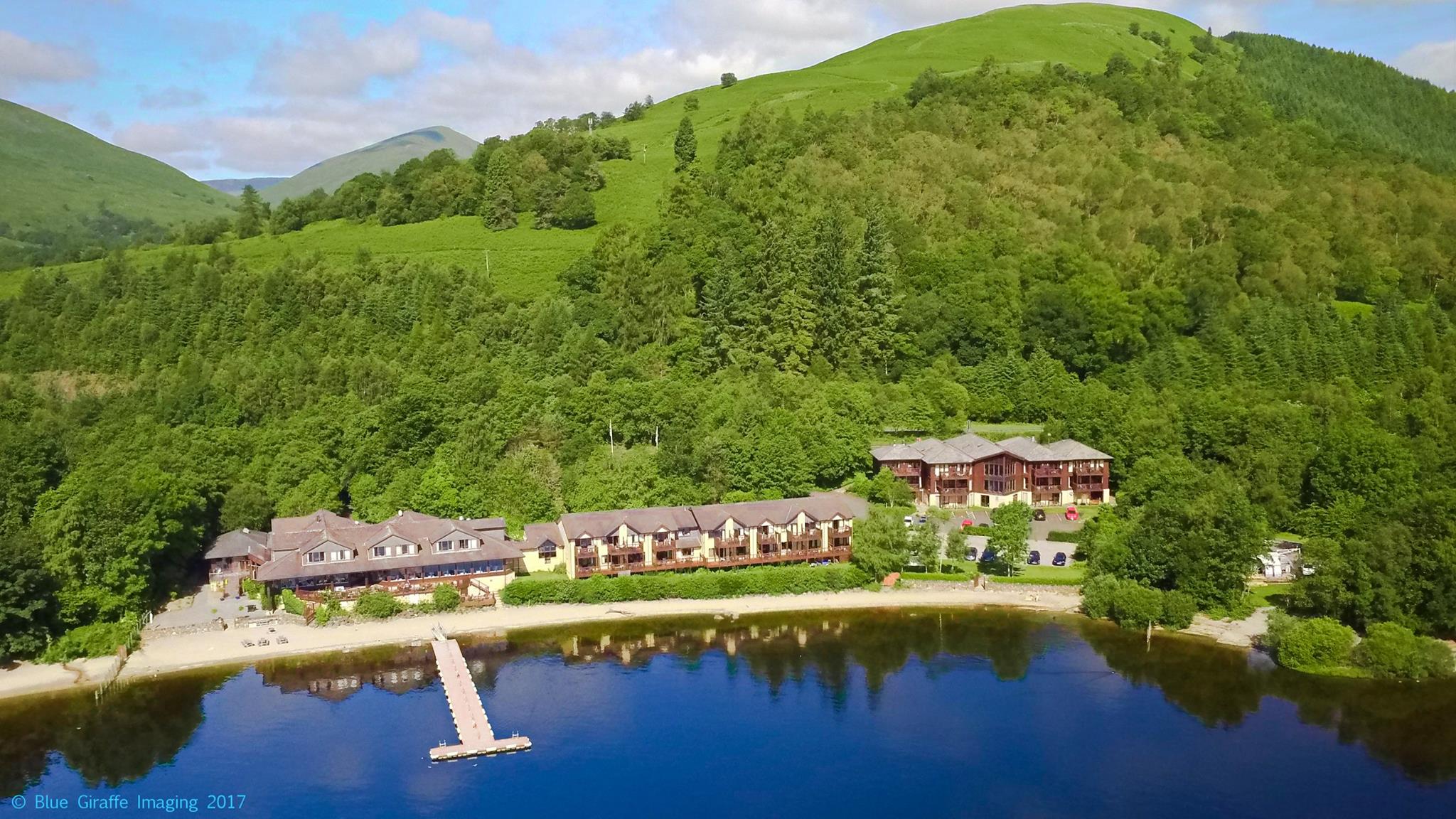 If you want something that affords more luxury than a cottage or small farmhouse, you'll be more than pleased with the accommodations at the Lodge on Loch Lomond. 
With a beautiful landscape and stunning vistas at every turn, it's hard to imagine a better way to spend your holiday. 
The restaurant and bar on the property are an excellent choice for dinner, and you can spend an evening relaxing in the lounge with a drink in your hand. 
2. Trunkie Cottage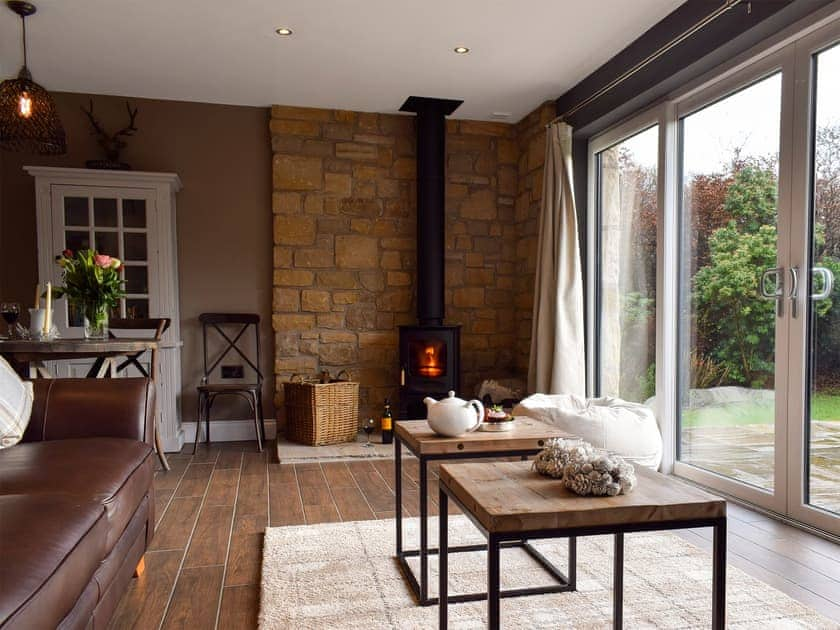 Located near the tourist town of Callander, the Trunkie Cottage is a beautiful place to escape for a romantic weekend away. The interior design lends itself to your comfort and ease, and the big windows give you an excellent view of the Scottish countryside.
You're truly in the heart of Loch Lomond and The Trossachs at Trunkie Cottage, making it the perfect place to call home while you explore the wonders of Scotland's first national park. 
3. Ardlui Lochside Lodges
These self-catering lodges make it easy to have a wonderful holiday without hassle or interruption. Situated on Scotland's mountain, Beinn Dubchcraig, you have excellent views of Loch Lomond itself. 
The lodge is the perfect place to enjoy some much-needed peace. The lodge comes fully equipped with all the comforts of home and includes exceptional features like a loch-side hot tub. 
4. Balgonar Cottage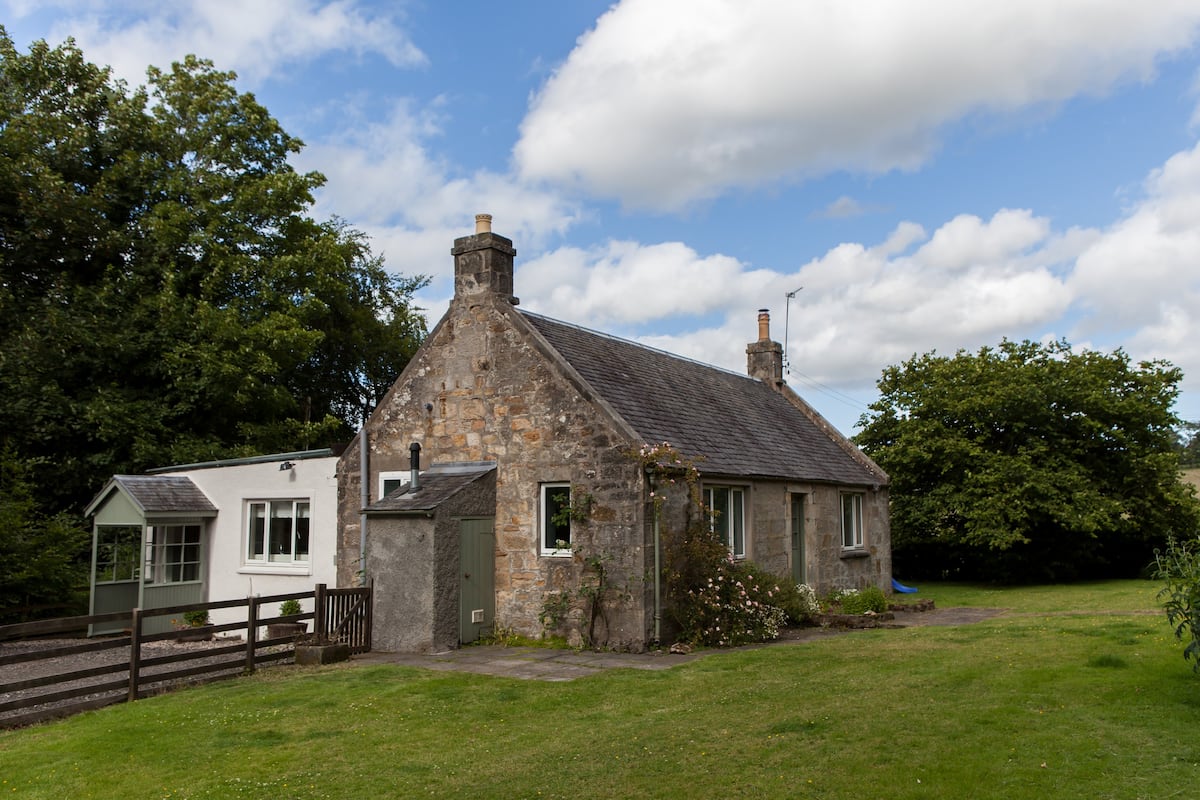 If you want to feel like you've been transported back in time, check out the Balgonar Cottage just north of the Firth of Forth around central Scotland. 
This charming estate is a family-run cottage that sits on a farm right up against the woods and rolling hills of the Scottish countryside. 
As far as holiday cottages go, few are as perfect as the Balgonar Cottage. You'll find yourself refreshingly secluded from the business of life. It might be hard to leave. 
5. Muirland Studio
A small studio flat might be the perfect place to call home while exploring Scotland's first national park. If you don't need much space, then the Muirland Studio is the ideal place for your holiday stay. 
This detached flat sits only a mile from Loch Lomond, making it easy. Even if you intend to travel on foot, you'll find the time in the fresh air exhilarating. 
And when you've explored enough for a day, the studio is a marvellous place to rest and recuperate. 
6. Loch Lomond Farm Cottages
The Loch Lomond Farm Cottages are situated on a working farm on the edge of Loch Lomond and The Trossachs National Park. The locally-owned farm is the perfect setting for comfortable self-catering holiday cottages. 
You can choose between The Stables and The Ploughmans. Both cottages are fully equipped with everything you need to have a truly relaxing holiday. 
The farm is ideally located to make travelling easy. You can visit places like Callander, Glencoe, Loch Katrine, and Loch Lomond. 
7. Feórag Lodge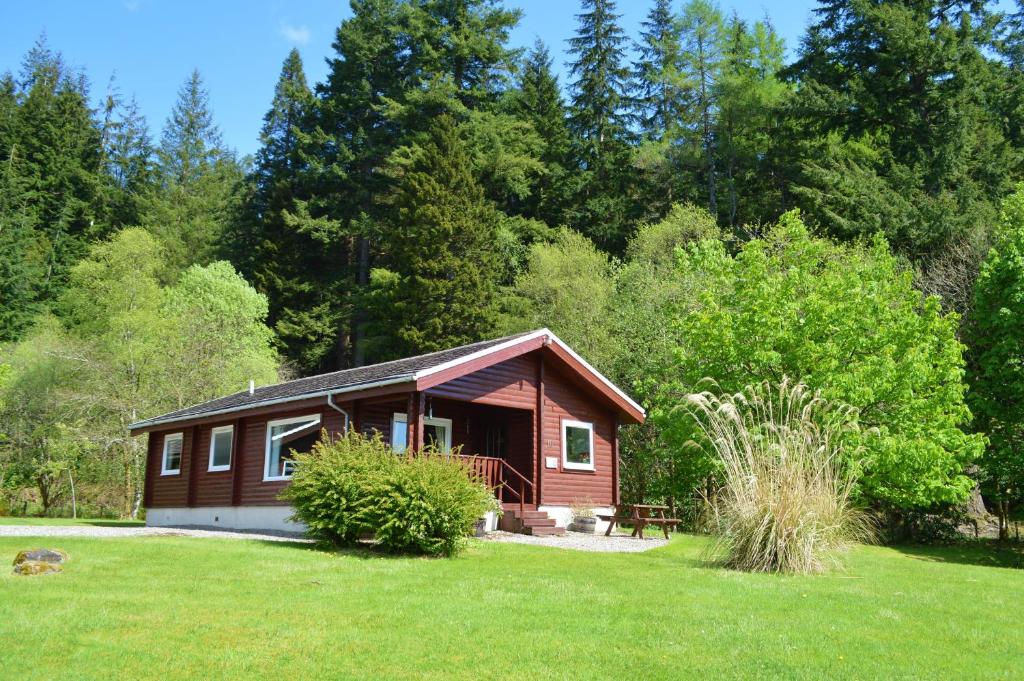 Situated on the lovely Cowal Peninsula, the holiday cottage at Feórag Lodge offers the perfect destination for a romantic getaway for you and your lover. 
Located within the stunning woods of Argyll Forest Park, you'll find yourself surrounded by the natural beauty of Scotland. Rolling hills, streams, and wildlife will greet you each day as you take it all in. 
The accommodations at the lodge are comfortable and amenable to your specific taste. You'll lack for nothing and build memories that last a lifetime. 
8. Loch Earn Milestone Cabin
Elevated to see across the reaches of Loch Earn, you'll find this particular holiday cottage an excellent choice for you and your special someone.
Loch Earn Mileston Cabin sits close to a charming little pub and plenty of shops. It's an excellent spot for a romantic holiday, especially with the enclosed garden and the hot tub with a perfect loch view. 
There's fishing on location, secluded from the rest of the world, so you can ensure that you and your people will have total privacy.
9. Portnellan Estate
On the Portnellan Estate, you will find a collection of delightful holiday cottages and lodges. Each one is fully equipped with everything you need to enjoy yourself with all the comforts of home. 
These self-catering lodges are excellent getaway options for anyone looking to escape from real life. You'll find yourself surrounded by the marvellous Scottish Highlands, where you can explore on foot or mountain bikes. 
With the national park right next door, you have no shortage of fun outdoor activities. Or you can stay in your cosy cottage and catch up on all that sleep you've been missing. 
10. Pleasant Hill
Not far from Glasgow, you'll find the wonderful villa at Pleasant Hill, the perfect place to host your family reunion or have all your friends gather in one place. 
This holiday cottage is large enough to accommodate a party of 20. It comes with a fully-stocked kitchen and provides comfort for each guest. 
Whether you're celebrating a birthday or a hen do, the lodge at Pleasant Hill is perfectly scenic and comfortable. 
11. Benmore Stable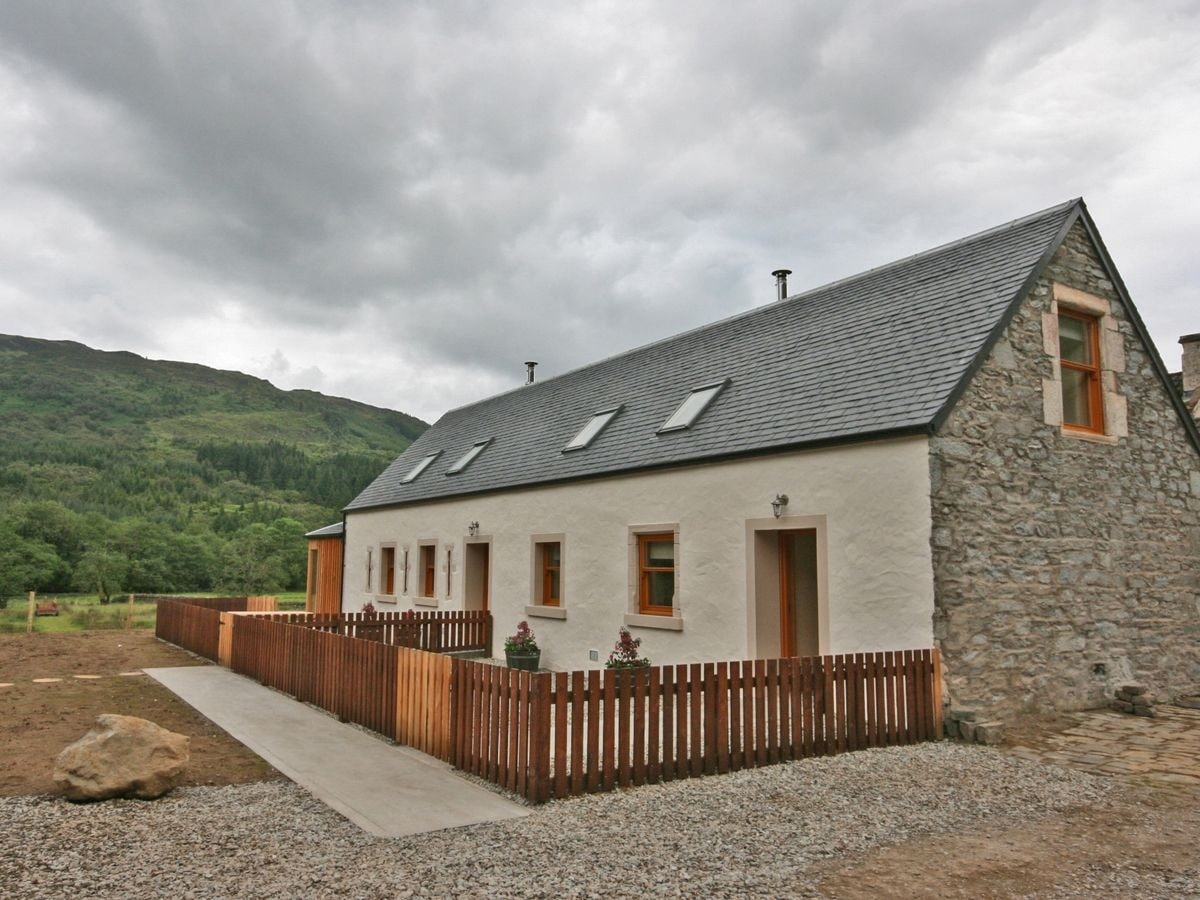 Situated on a working farm just outside Dunoon, the Benmore Stable is one of the most charming holiday cottages in the Loch Lomond area. 
The cottage is the perfect place to enjoy a much-needed escape from everyday life, complete with a wood-burning stove, a shower, and two bedrooms. 
Apart from relaxing inside, there are plenty of fun outdoor activities to keep you occupied. You can try your hand at archery, take up rock climbing, or even go for a horseback ride. 
12. The Lodge at Braemor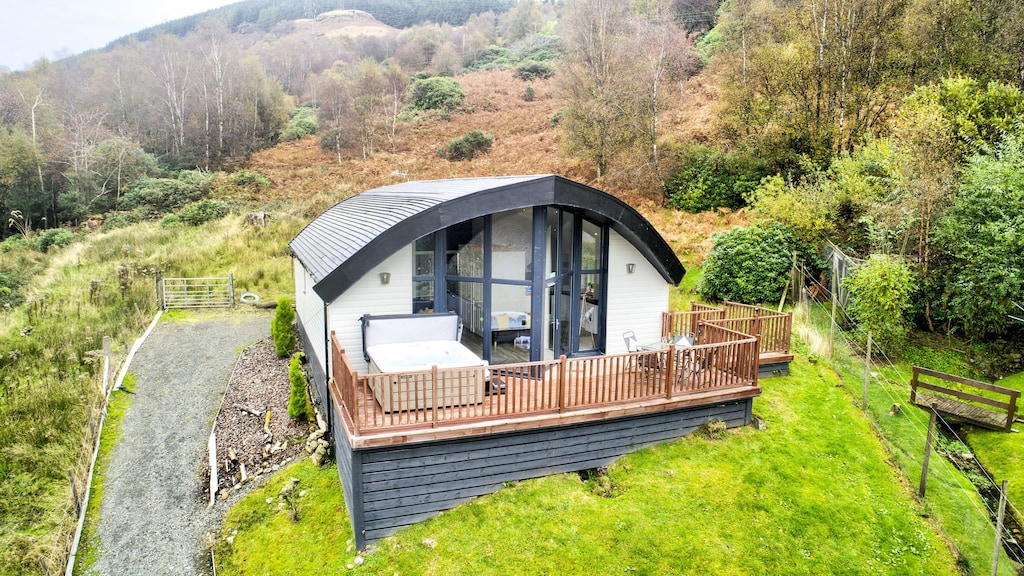 This self-catering lodge is one of the best options available for anyone looking to go on holiday around Loch Lomond. The beautiful scenery alone is reason enough to book your room and get on the road. 
You can enjoy the relaxation of sitting inside all day or explore the great outdoors of the Scottish Highlands.
Either way, you'll find comfort and refreshment waiting for you at the lodge. And with the charming village of Arrochar nearby, you can take a stroll to visit local pubs and restaurants. 
13. The Sheiling Callander
Situated near Callander, The Sheiling is a lovely detached holiday cottage with off-road parking, a garden, a patio, and an open fireplace for the perfect romantic evening. 
The cottage is clean and comfortable, providing all the amenities you could need while visiting the national park. 
With two bedrooms, you can holiday alone or take some friends along. Either way, you'll have a lovely time enjoying the natural scenery and the relaxing comforts of The Sheiling.
14. Bo Nan Taigh Cottage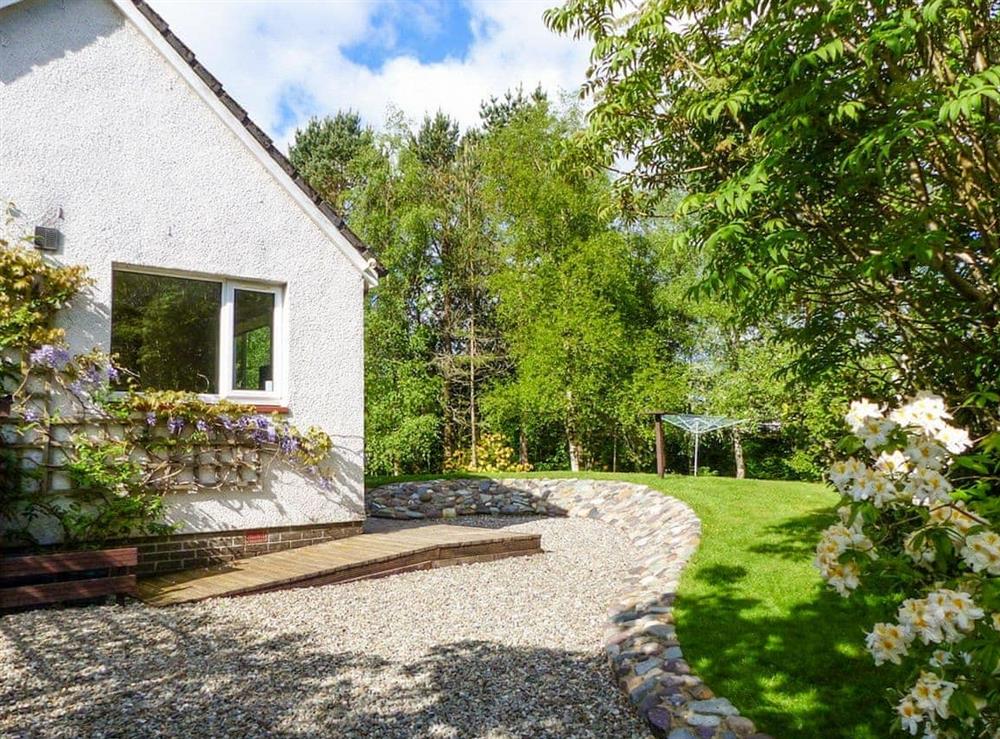 Have you ever wanted to stay in a cottage nestled within the natural beauty of Queen Elizabeth Forest Park? The Bo Nan Taigh Cottage in Aberfoyle is the perfect place for you to have that experience. 
This holiday cottage is a wonderfully charming location that can hold up to four guests in a single bedroom. The facilities are immaculate, and all the amenities you might need are provided. 
There's even a washing machine on location. And with activities like fishing and hiking nearby, you'll never run out of fun things to do while enjoying your getaway.
15. Campsie View
A holiday cottage like Campsie View is a great place to enjoy the scenery of Loch Lomond and the Scottish Highlands.
The facilities are comfortable and homey, always clean, and conveniently located. You have abundant options for fun activities, indoor or outdoor. And you never have to go far to have a good time. 
You can swim, bike, or enjoy the gym on location. And of course, you can always participate in water sports on Loch Lomond. The cottage holds up to five guests, making it an excellent spot for a friend group or a small family. 
16. Rhumhor House
A five-bedroom house situated in the heart of Scotland's first national park is the perfect place to spend your holiday. 
Whether you bring the whole family or just a select group of friends, you'll feel quite at home at the Rhumhor House.
The home was built in the 1890s. And while modern facilities have been added, it still has the feel of an older, simpler, more mythic time. 
Final Thoughts
Visiting Loch Lomond and The Trossachs National Park is an excellent way to spend your holiday. And finding yourself a comfortable holiday cottage will help ensure that your time away from real life is as relaxing and comfortable as possible.