Home to world-famous Loch Lomond, a trip to Balloch is a unique experience.
The region is flush with stunning natural beauty and offers excellent outdoor adventures ranging from hiking and biking to boat tours.
While the area will especially appeal to outdoor lovers, there are plenty of family-friendly activities located right in town that offer a little something for everyone.
Choosing the right accommodations can go a long way to maximising your Balloch experience. Here is a look at some of the best hotels in Balloch.
Cameron House at Loch Lomond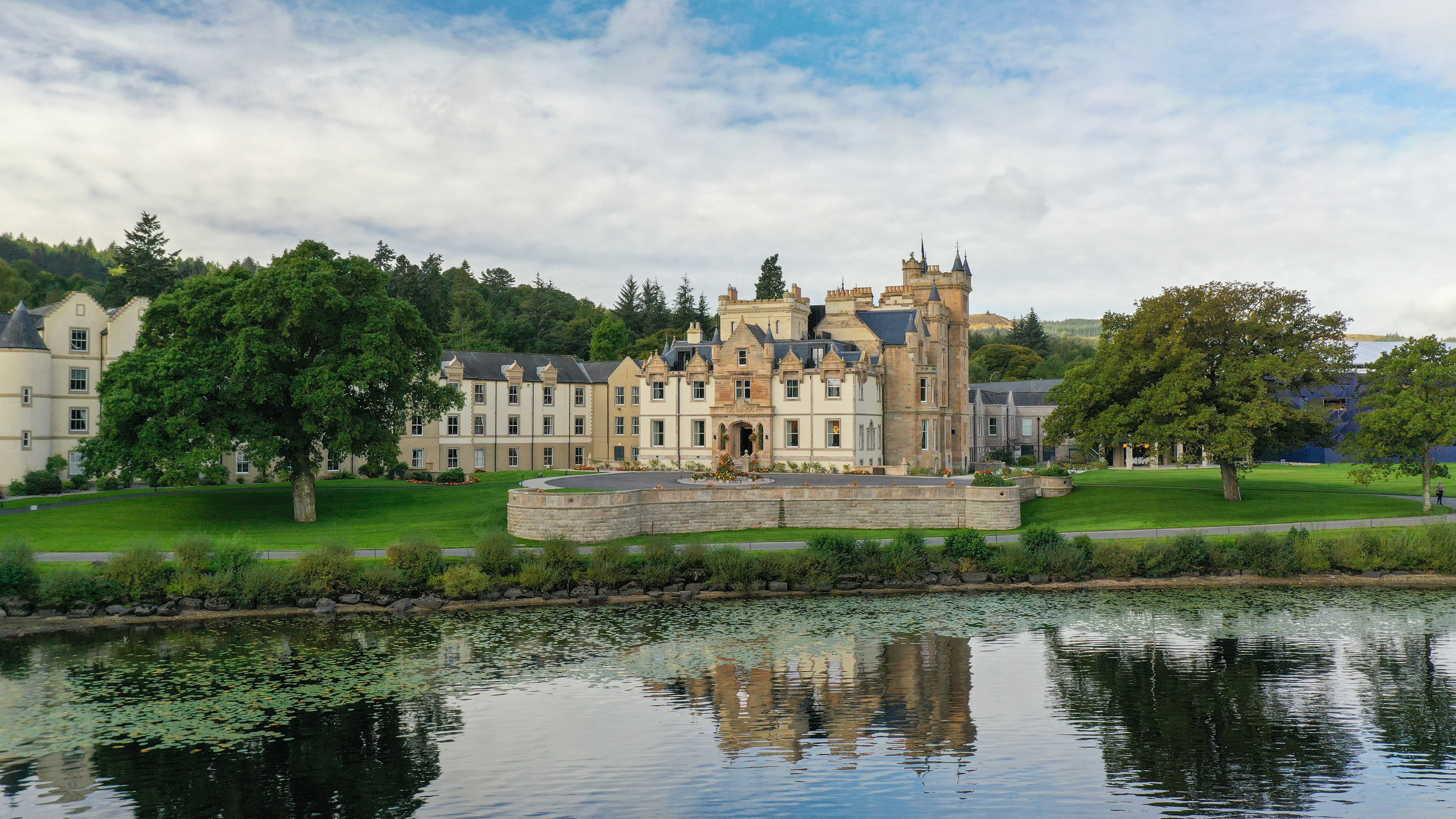 If you are looking for the height of luxury in the heart of a scenic backdrop, look no further than the Cameron House at Loch Lomond. This exquisite five-star resort offers guests a little bit of everything with a sensational offering of bedrooms and suites overlooking Lomond and the surrounding countryside.
There are plenty of top-notch amenities and excellent dining options, including the Boat House, Cameron Grill, and Tamburrini & Wishart. Cameron House also offers amazing spa packages tailored to match your needs and a leisure club and on-site cinema.
For its range of comfort, views, and convenience, the Cameron House cannot be beaten, ranking it among the top hotels in Balloch. Activities include golfing, biking, birdwatching, and marina access with a plethora of boating and watersport activities. The central location also provides accessible routes to local attractions in town.
Duck Bay Hotel & Restaurant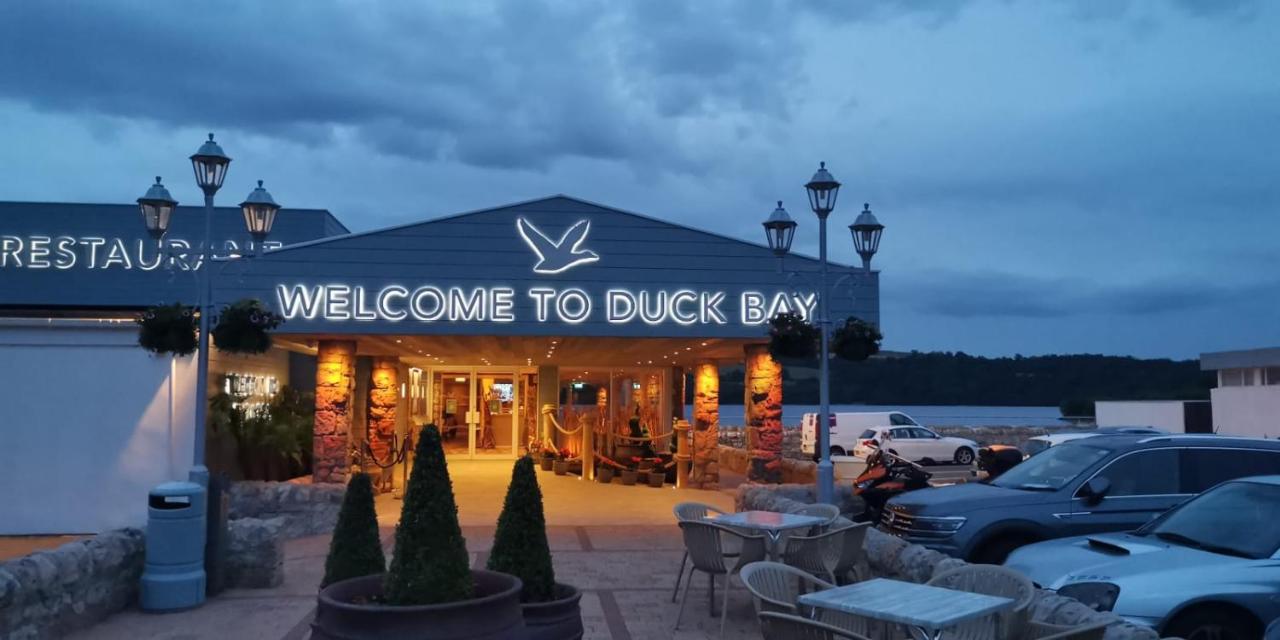 Stationed right on the bank of Loch Lomond, the Duck Bay Hotel & Restaurant offers world-class views. The surrounding landscape includes spectacular views of Arden Hills and Ben Lomond. The ideal location provides easy access to town, making the hotel a basecamp for travellers looking to plan daily activities around Balloch.
The hotel is a family-run business that strives to deliver exceptional and homely service. The modest lodging options include a nice assortment of rooms and cottages, each providing sublime views.
While it lacks the extravagance of the Cameron House, Duck Bay is a budget-friendly option that does not shortchange guests on views or location. It is an excellent hotel in Balloch to consider during your trip.
Gowanlea Guest House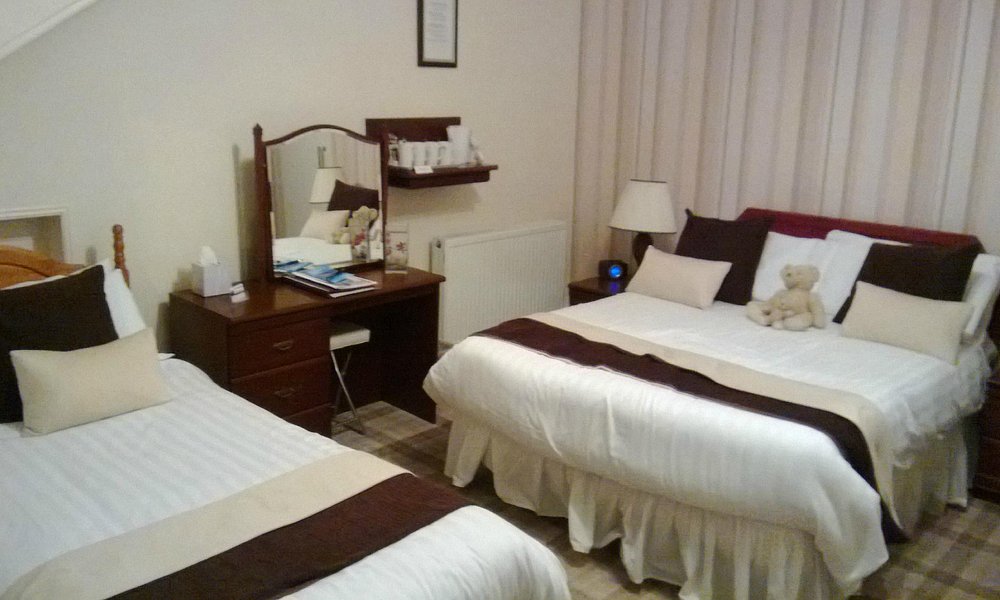 Gowanlea Guest House is in the Loch Lomond and Trossachs National Park. It provides convenient access to Balloch and many other parts of Scotland, including just a short 20-minute ride from Glasgow.
The guest house is the perfect basecamp for exploring the gorgeous surrounding area with excellent activities, including hiking, biking, golfing, and shopping. There is also easy access to other tourist attractions, including the nearby Loch Lomond Bird of Prey Centre.
One standout feature is the hotel's delicious breakfast menu which features fresh local produce and traditional Scottish dining options.
Rooms are both modern and comfortable, providing guests with basic amenities. As it is a private residence, the housing options are limited to four lodging options with two double rooms and two family rooms.
If you are looking for private and scenic accommodation to return to and recharge your batteries for the next day of adventure, consider a stay at Gowanlea.
Tullie Inn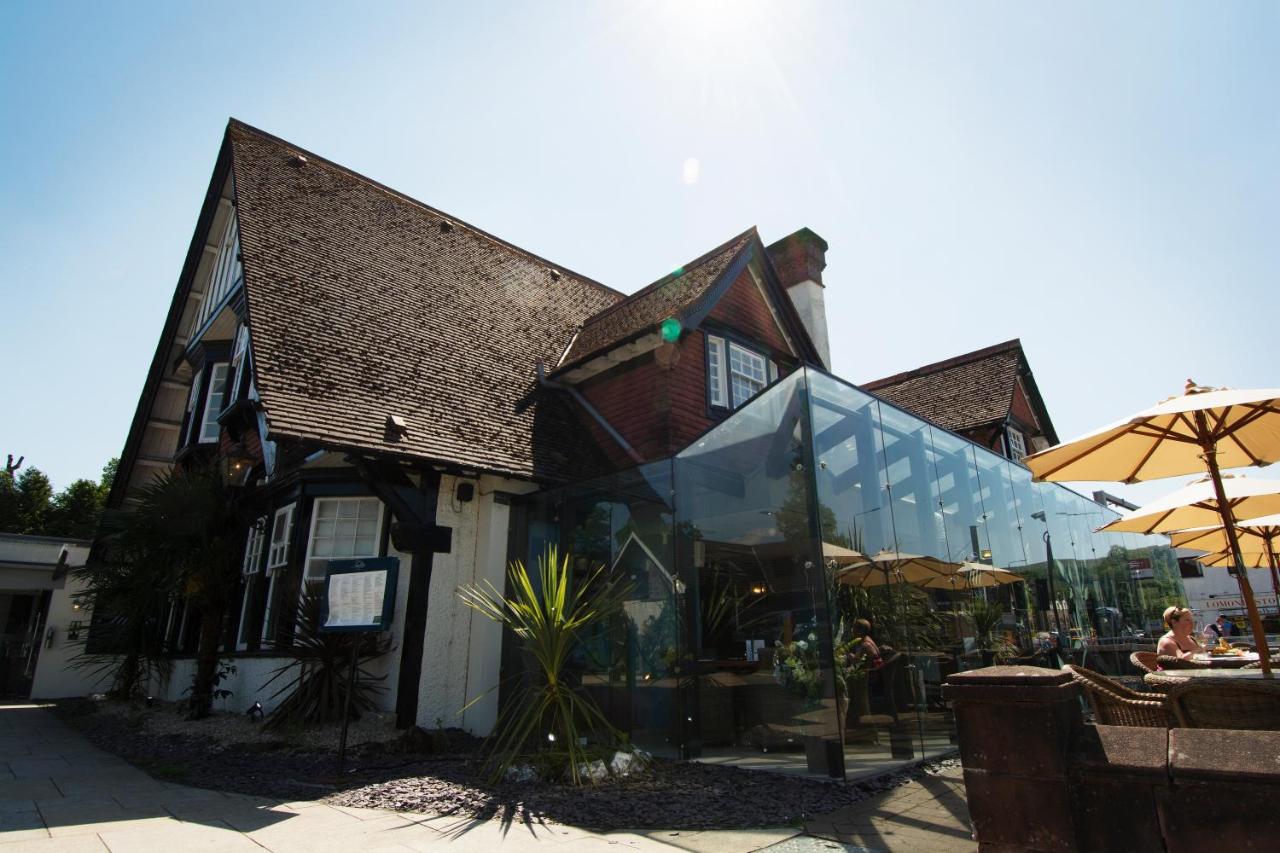 Tullie Inn is another addition to the list of excellent hotels in Balloch. The inn is nestled right on the edge of Loch Lomond, providing a marvellous ambience. There is no shortage of activities, including a short trip to Balloch Country Park and Castle, one of the premier tourist destinations.
Tullie Inn is positioned right alongside the train station, making it ideal for those visiting from out of town. It is also just 30 minutes from Glasgow providing easy access to other destinations in Scotland.
The inn consists of 13 refurbished rooms equipped with modern amenities such as king-size beds, ironing equipment, and free Wi-Fi. Room rates include a delicious breakfast at the on-site restaurant, and there is also a bar attached. Check their website for the latest promotional rates and ongoing events.
Innkeepers Collection Loch Lomond
If you are looking for the finest in modern luxury, the spectacular interior designs at the Innkeepers Collection Loch Lomond will grab your attention. The inn combines rich local history with 21st-century comfort with lavishly refurbished rooms and stylish decor.
The Innkeeper is a chain with locations around Scotland and has earned a reputation as a quality name and trusted brand, offering leisure at an affordable price. Their Balloch location is no different and makes for a great way to unwind after a day on the lake or trails. It also provides ideal access to the West Loch Lomond Cycle Path.
Located right on the banks of River Leven, you will find scenic views just by looking out the window or walking out the front door. The inn is a short walk from the mouth of Loch Lomond and walking distance from several nearby location attractions, including the SEA LIFE Loch Lomond Aquarium and boat tours on the lake.
The Waterhouse Inn
If you are looking for a bit of quaint Scottish charm, the Waterhouse Inn will check that box. Located right in the midst of downtown, the inn provides ideal access to countless Ballach tourist sites and is just a short walk from the shores of Loch Lomond.
While the exterior recalls a bygone era, rooms are equipped with modern amenities and designed for maximum comfort. In addition to cosy king-size beds, rooms also include walk-in showers and handmade wardrobes. The on-site Cafe Bar Restaurant provides all-day dining options, including fantastic breakfast options.
If you are looking for a more rustic feel with a central location, the Waterhouse Inn is one of the top hotels in Balloch to consider.
Queen of the Loch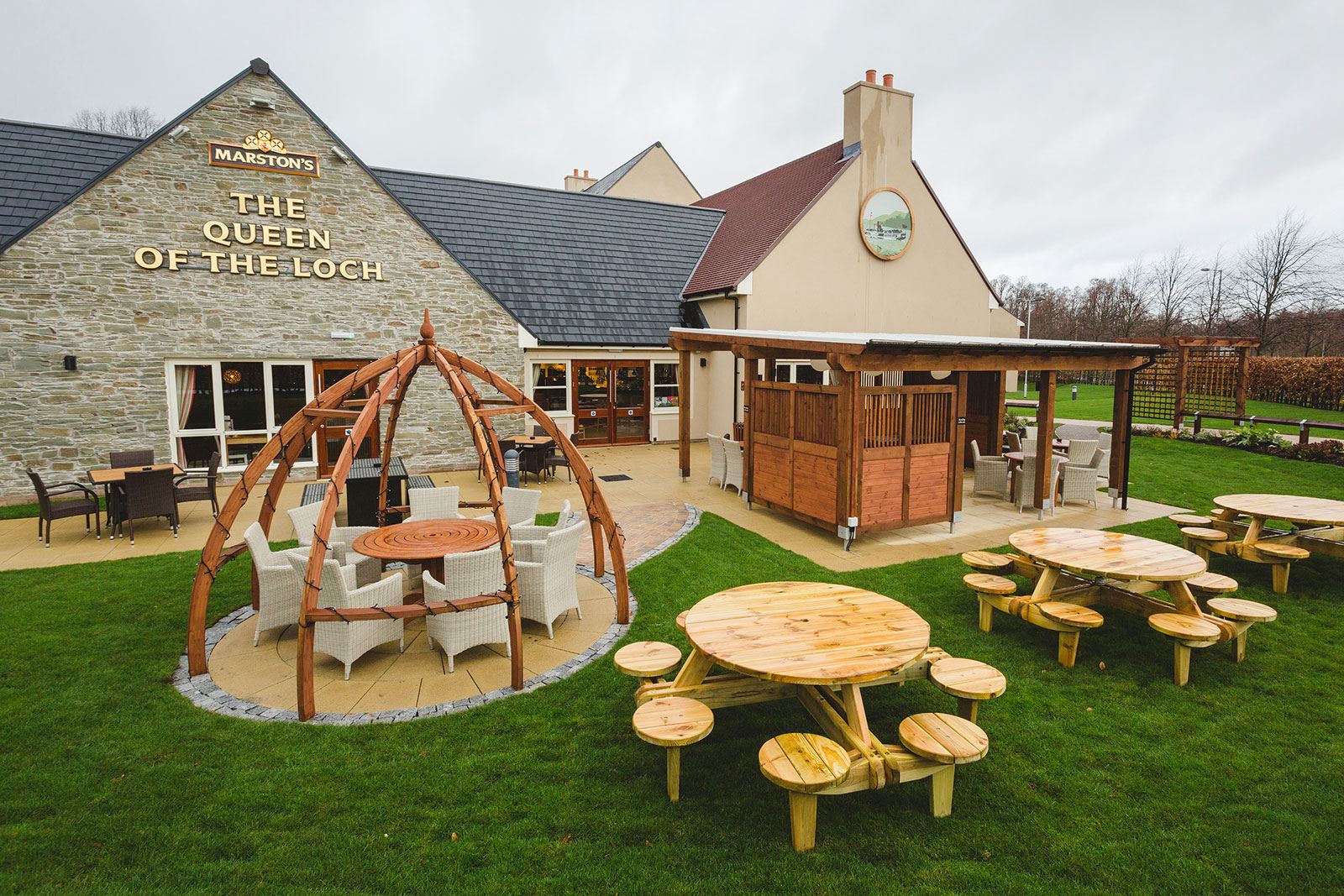 Queen of the Loch in Balloch is a family-friendly pub and inn offering excellent dining options for all ages and comfortable lodging accommodations.
The hotel includes 27 guest rooms that will make you feel right at home and provide an ideal base to plan your Balloch adventures. A standout feature of the rooms is that they have kingsize beds designed for maximum comfort and to provide a luxurious night's sleep.
The pub provides a delicious assortment of dining options, including mouthwatering burgers, authentic Scottish cuisine, and plenty of kid-friendly options. The location also offers easy access to other nearby pubs and dining options found throughout Balloch.
If you are looking for a more casual lodging accommodation with a great family-friendly atmosphere, a stay at Queen of the Loch will provide memorable adventures and leave you feeling satisfied.
Time Out Bed & Breakfast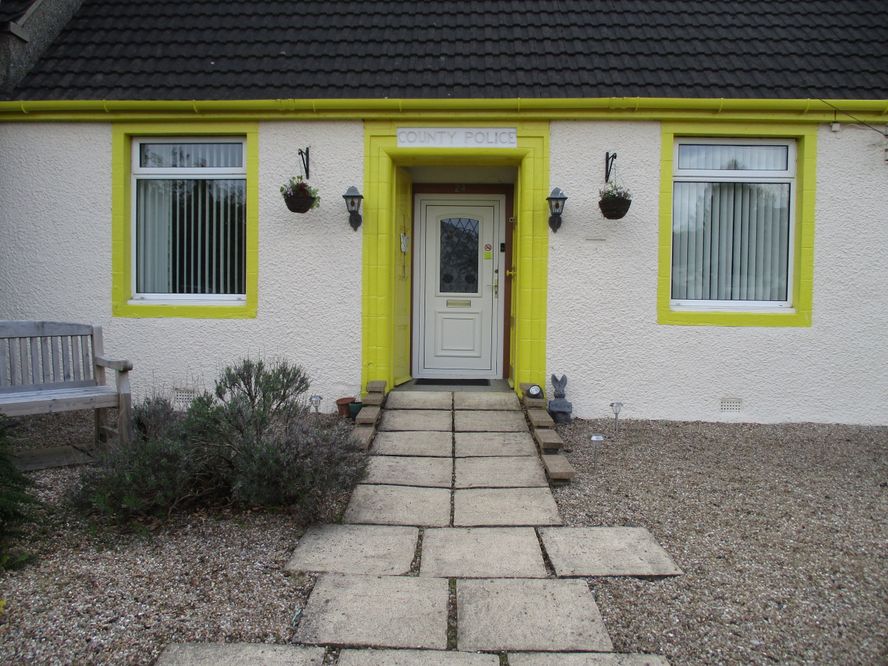 If you are looking for hotels in Balloch that provide a relaxing break from the surrounding tourist attractions, Time Out Bed & Breakfast makes for a great location to unwind and recharge during your stay. Nearby attractions include Balloch Castle & Country Park and the Maid of the Loch steamboat.
The bed & breakfast was formerly a police station, so it has a unique interior design. It is quite small with just four different rooming options but offers the perfect combination of quaint Scottish charm and modern leisure. Rooms come equipped with comfortable beds, LCD TVs, and free Wi-Fi.
If you are looking for budget-friendly accommodations just a stones-throw away from all the scenic wonders of the Balloch region, Time Out Bed & Breakfast should be on your radar.
Woodvale B&B
If you are looking for a more homey feel, the Woodvalue B&B provides guests with exactly that. Its location is closer to the outskirts of town, providing a more scaled-back setting. However, it is still walking distance from top local attractions, including Balloch Castle & Country Park and SEA LIFE Loch Lomond Aquarium.
The suburban setting provides an excellent way for guests to unwind after a day of exploration, and the accommodations are an ideal size for larger groups and families. The causal setting provides a personalised touch that meets all your needs.
If your focus is a quieter setting and more space, the Woodvale B&B is a great option to consider for travellers. It's another one of the best budget-friendly hotels in Balloch that does not sacrifice quality or convenience. 
Which of These Hotels in Balloch Wil You Visit?
Whether you're looking for a quiet getaway where you can marvel at the breathtaking views or a weekend trip filled with activities, you'll find it in Balloch. This area caters for solo travellers or groups, so be sure to add it to your travel list!