Afternoon tea is a tradition across the United Kingdom. But, if you're visiting the Loch Lomond area, you'll want to know exactly where to go for the best tea experience. There are plenty of options to choose from, but it can be tough to narrow down your options.
The best afternoon tea will offer tasty sandwiches and sweet treats alongside a delicious steaming cup. Fortunately, Loch Lomond is brimming with places to grab your tea and cake. So, from five-star experiences to homey shops, we've rounded up the ten best places to find afternoon tea in Loch Lomond.  
1. The Village Rest Luss
The Village Rest Luss is located in the village of Luss. It's one of the finest restaurants on the shores of Loch Lomond. They offer a variety of seasonal foods, including an array of pastries, pies, and cakes that perfectly complement their tea.
Whether you're in the mood for a cup in the morning or want to take in afternoon tea, you'll find something you'll love. You can stop in to grab your tea or order it through the Rest' N' Go window, where you can drive up, get your drinks, and go on your way.
2. St. Mocha Coffee Shop and Ice Cream Parlour
Located beside the Oak Tree Inn in Balmaha, the St. Mocha Coffee Shop and Ice Cream Parlour offers something for everyone. Despite the name, you'll find a great cup of tea waiting for you in the cosy coffee shop. 
If you plan to head out and explore the area surrounding Loch Lomond, you can stop by one of St. Mocha's other locations. You'll find shops in Luss, Aberfoyle, and Carbeth. Don't forget to give one of their delicious ice cream flavours a try while you're there.
3. Colquhoun's
Colquhoun's at The Lodge offers morning and afternoon tea to Lodge guests and anyone else who wants to pop in for a spell. With its relaxing lochside views, it's the perfect place to stop and relax for a while.
Morning tea at Colquhoun's comes with various breakfast options, including breakfast skillets, muffins, and granola. Afternoon tea offers assorted sandwiches and finger foods. Both options include a broad selection of organic teas.
4. The Coach House Coffee Shop
The Coach House Coffee Shop is in Luss, one of the busiest villages on Loch Lomond. It offers a warm, homey atmosphere, making it a perfect stop for tea in the morning or afternoon. If you want to grab a bite to eat, The Coach House offers a variety of homemade baked goods and light meals.
Everything The Coach House makes is locally sourced and made on-premises, meaning everything you order will be fresh. You'll even be able to taste their free-range eggs from their flock of Black rock Hens.
5. The Inn on Loch Lomond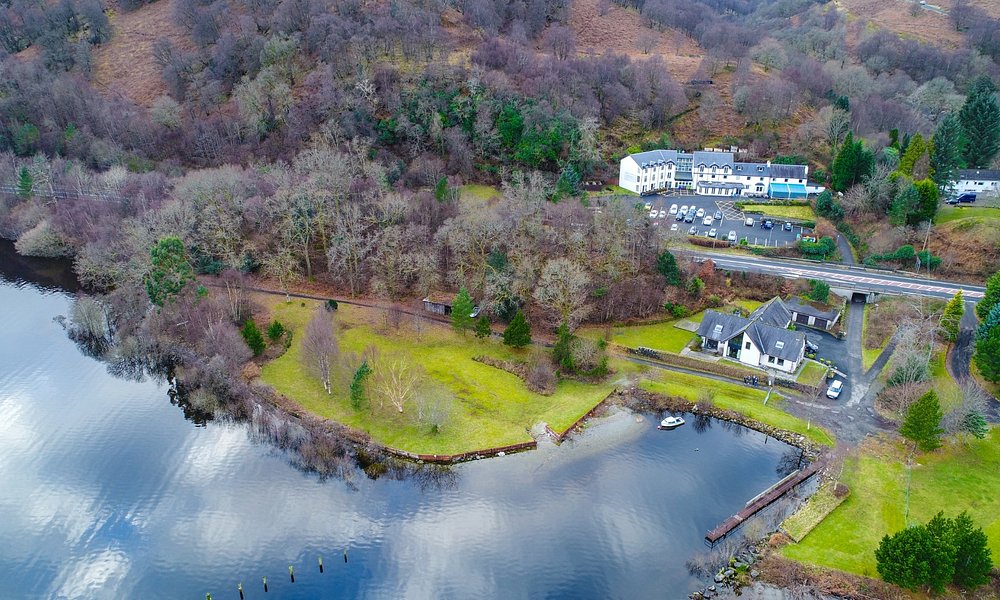 The Inn on Loch Lomond offers premier accommodations, amenities, and dining with incredible loch views. Its on-site restaurant provides meals throughout the day, including tea, anytime you'd like it.
When you stop in for afternoon tea, you'll also have a wide selection of food items to choose from as accompaniments. The restaurant is open to inn guests and outside visitors.
6. Cafe Zest at Loch Lomond Shores
Loch Lomond Shores is one of the best shopping destinations in the Loch Lomond area. Cafe Zest is a small cafe located in Jenners that offers a respite from a long day of browsing.
You'll find homemade tea, cakes, and other treats to indulge in at this lochside establishment. If you have time or are planning something special, you can book their Afternoon Tea for the occasion.
7. The Boat House 
The Cameron House is a five-star luxury resort that sits on the peaceful banks of Loch Lomond. The Boat House is one of two restaurants at The Cameron House that offers afternoon tea along with lunch and dinner menus designed for a quick meal.
When you visit The Boat House, you can choose to order your tea with a sweet dessert, a cheese plate, or a full meal. Whichever option you're in the mood for, The Boat House will give you a warm welcome.
8. The Clubhouse
The Clubhouse at Cameron House is another dining establishment at the Cameron House. It offers a more extensive menu than the Boat House. In addition to being an excellent place to stop in for a drink, you'll also find it's the perfect spot for an afternoon tea break.
If you're in the mood for tea alongside a gourmet breakfast, the Clubhouse should top your list of places to go. The warm, cosy environment will have you wanting to settle in for a few hours to relax and enjoy your tea.
9. Duck Bay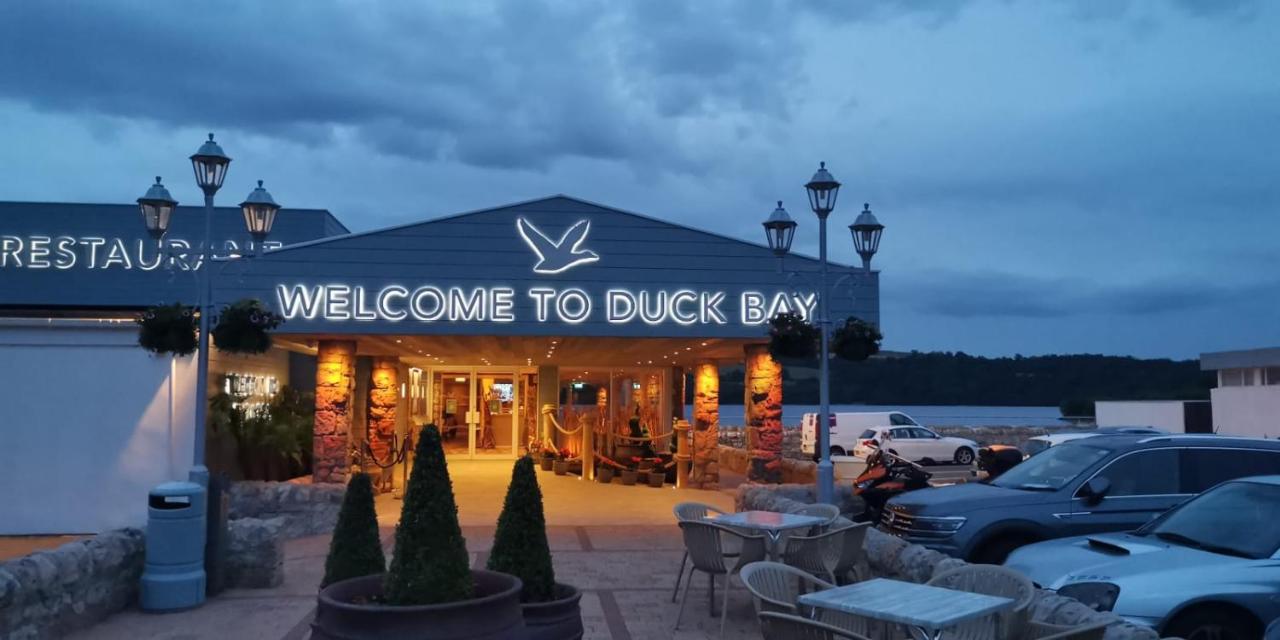 Duck Bay offers rooms, cottages, and dining options in Loch Lomond. Guests and visitors can dine at Duck Bay throughout the day, but if you're in the mood for tea, you can stop in during the afternoon for their Afternoon Tea.
The Afternoon Tea at Duck Bay comes with a full spread of food choices. Sandwiches, cakes, and scones come alongside your choice of tea, coffee, and fizz. This option is available from noon until 5 pm.
10. Perch
Perch is a restaurant on the Loch Lomond waterfront that offers an extensive daily brunch and lunch menu for lodge guests and visitors. If you want to stop in for afternoon tea, you'll have a long list of foods to accompany it.
The best thing about Perch is that its ingredients are the freshest you can get. Their comfort food is filled with produce sourced from the environment surrounding the loch. This includes berries and fruits used in their seasonal spreads.
Conclusion
When you travel to Loch Lomond, afternoon tea should be on your mind. Each of the establishments listed here will give you precisely what you're looking for in your mid-day tea break. So, if you're in the area, be sure to check at least one of them out.