Balloch is a charming and picturesque village situated near the southern shores of Loch Lomond. Many view it as the gateway to enter the Trossachs National Park, and there are plenty of activities to engage in while you're there. 
One of the number one options you have when you visit is to go around and try some of the fantastic restaurants serving various cuisines, including Scottish, Italian, and more. We've rounded up the best of the best to present you with a few ideas of where to dine the next time you're in town.
Check out our list of the best places to eat in Balloch!
1. The Tullie Inn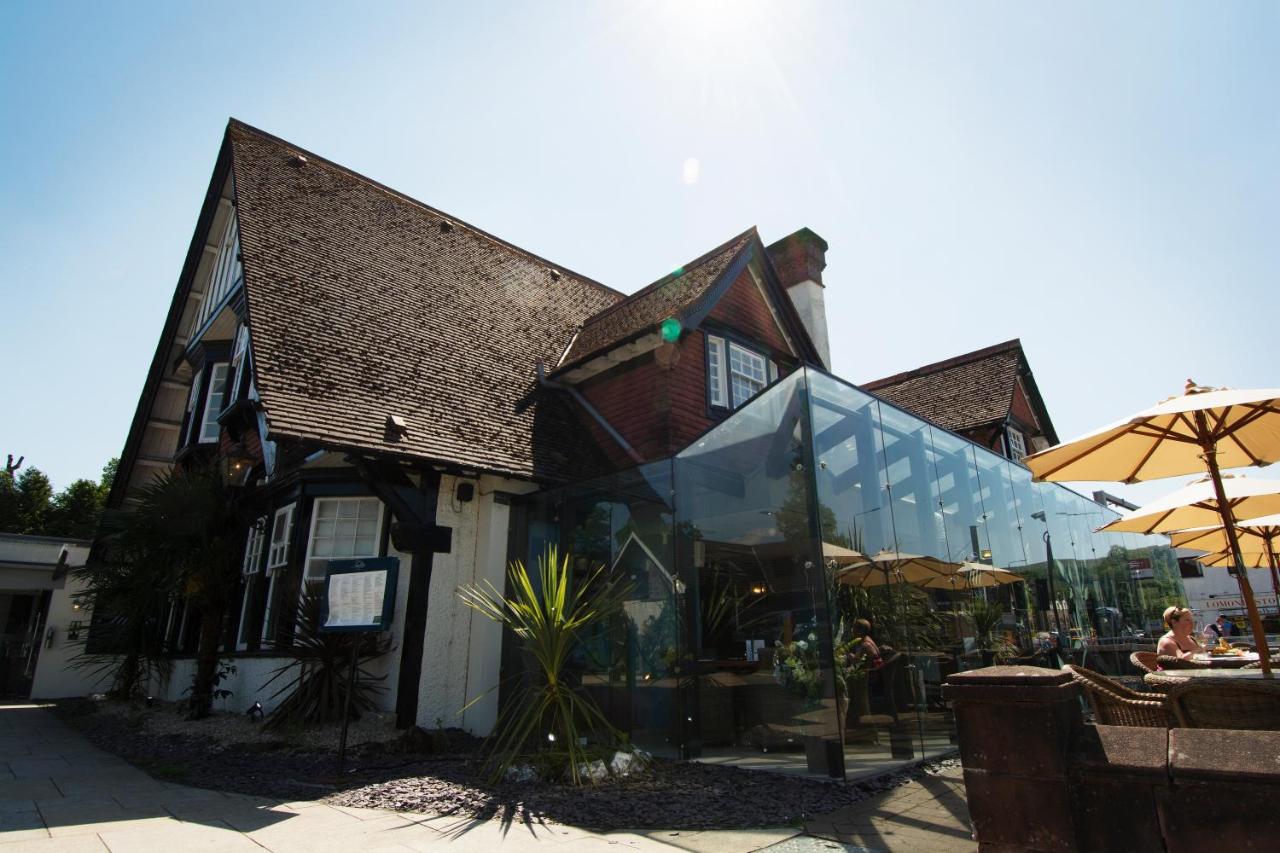 The Tullie Inn is directly next to Loch Lomond, and it features the stunning Scottish countryside right on the doorstep of the establishment. Rated as one of the best places to eat in Balloch, this laid back and comforting restaurant/bar makes delicious pub food, and the decor is laden with a nautical theme.
There's a large terrace, and live music is played regularly, with off-street parking to boot. This fun pub features various activities throughout the week, including quiz night on Thursdays. On Fridays, there's a disco, and on Saturday and Sunday, there's live music and karaoke, respectively.
The menu is impressive, and it has a kid's me for whenever the little ones are in tow, Scottish specials and many more delicious dishes. Tullie Inn has a patio garden with a bar and grill during the summer whenever you want to dine at Al Fresco! There's so much to enjoy about this fantastic restaurant.
2. Palombo's of Balloch
The award-winning fish and chips from Palombo's of Balloch make it a great place to visit for a bite to eat. This family-owned eatery has been in business for more than 40 years. They are known for using sustainable fish species and for using quality ingredients. You can even chow down on some of their filled rolls, baked potatoes, soups and delicious hot drinks.
Although the decor is modest, the hospitality is on par with some of Loch Lomond's best. Conclusion: there's internet access available to customers and convenient access to computers if necessary. The staff is attentive, friendly and knowledgeable about the menu. And if you are on a gluten-free diet or a vegetarian, there are menus to accommodate you as well!
3. Martin Wishart at Loch Lomond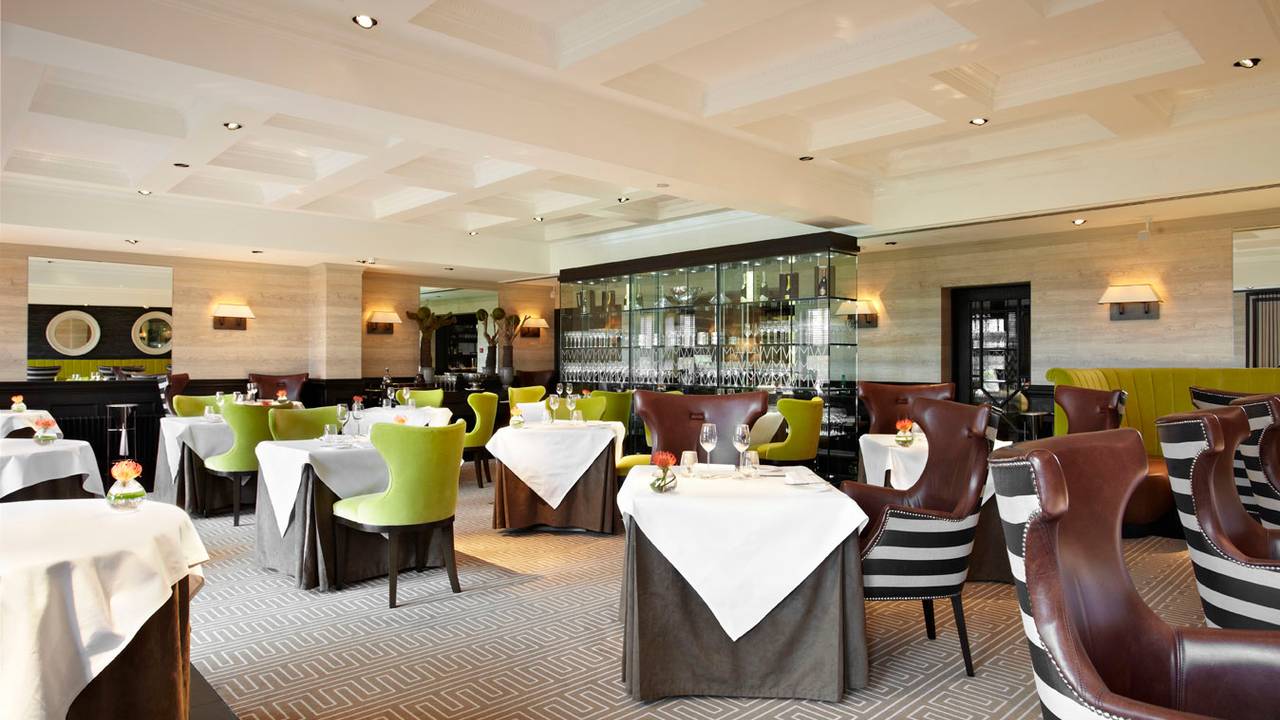 Martin Wishart at Loch Lomond is a wildly luxurious restaurant designed by renowned chef Martin Wishart. The decor is bright and beautiful, lined with comfortable striped chairs and banquettes, which come together to create a warm ambience.
The staff is always ready to serve you while attending to your every need. The suggestions made by the waiters are spot on and tailored to your specific taste once you disclose what kind of things you like. Stop by and enjoy exquisite French dishes that are expertly prepared, fresh and delicious.
4. The Stables Restaurant
The Stables Restaurant opened in 1969 and has been a family-owned and run business for more than 40 years. Although new management oversees the restaurant, the charm and delicious menu items remain.
If you're searching for a restaurant celebrated by the locals for its impeccable service and delicious food, the Stables Restaurant is undoubtedly the restaurant for you. This restaurant has all of its necessary licenses, and the staff is genuinely attentive and ready to serve you.
5. The Cameron Grill
The Cameron Grill is an informal yet stylish establishment. The lighting helps to accentuate the building's storied history. They have a unique salmon bar, delicious produce that's locally sourced from the Chair hill farm, and a delightful open kitchen.
The Cameron Grill emphasises traditional steak dishes but also offers fresh seafood sourced from Loch Fyne. Their menu is versatile enough to accommodate children and vegetarians alike. Stop by the Cameron Grill to have and enjoy an unforgettable experience.
6. Cucina
Cucina is an exquisite restaurant that serves Italian comfort foods, including traditional pizza and pasta. Moreover, they offer various dishes to satisfy different dietary needs, such as gluten-free and vegetarian options. The decor of the restaurant is casual and modern. The outside resembles a small red home, while the inside has neutral colours that are warm and inviting.
The Early Bird menu is popular because it gives you great value for your money, with large portion sizes. The staff members are professional and courteous, willing to make suggestions if it's your first time there. You won't be disappointed if you stop by Cucina for a hot meal and a delicious meal, such as their famous Baked Ziti with a slice of Chocolate Fudge Cake.
7. The Cruin
The Cruin is a stunning wedding venue that doubles as a private dining restaurant. This establishment opened in 1998 and has developed a reputation for a friendly and welcoming atmosphere and spectacular food.
The spacious location offers views of the Ben Lomond mountains, breathtaking to enjoy while you eat. The menu features Scottish delicacies such as the Cullen Skink and the Chocolate Tiffin. The natural skylight and rustic beauty at the Cruin make it an excellent selection for formal or informal celebrations.
8. Duck Bay Hotel & Restaurant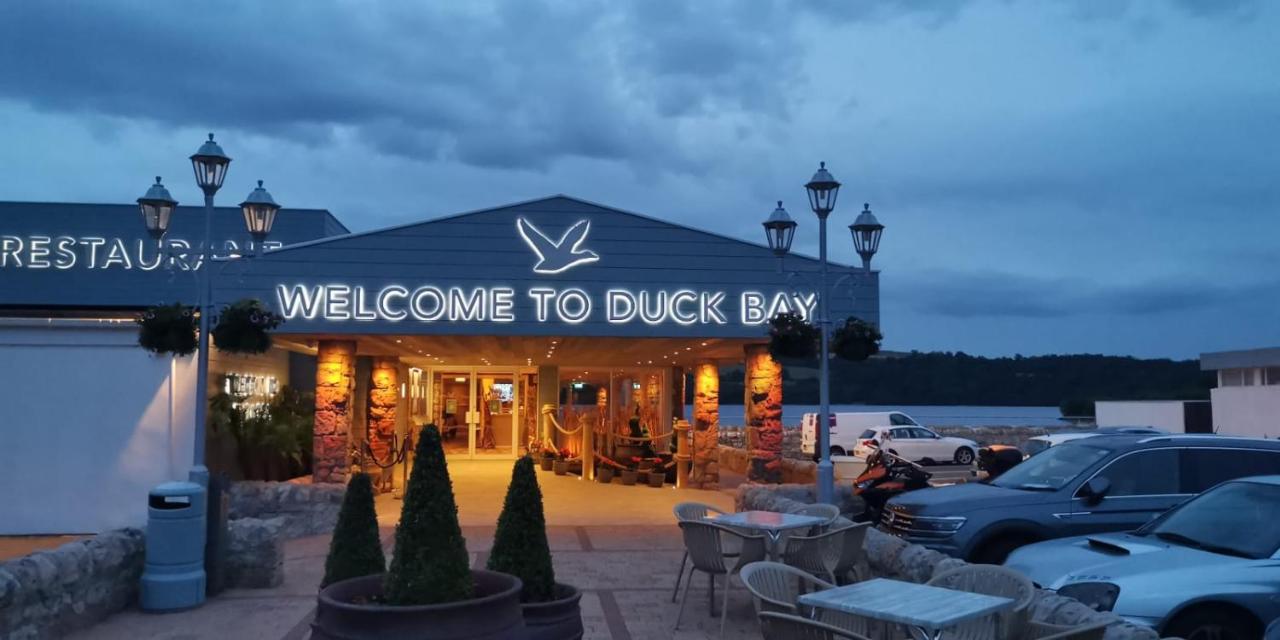 The Duck Bay Hotel & Restaurant provides airy and comfortable rooms with a lochside terrace. There's also an on-site restaurant and pub that serves fantastic food and drinks. The decor is chic, with a Manhattan flair. The views of Loch Lomond are stellar, and the service is always superb.
Guests report that you can always count on the food to be hot and fresh, with the Chicken Mushroom Pie being a crowd favourite. The strawberry tarts are also magnificent! According to reviews, you'll leave with a full stomach and a smile on your face.
9. The Pier Kitchen and Bar
The Pier Kitchen and Bar allow you to kick back and relax with pleasant views of Loch Lomond. The restaurant serves delicious, authentic, and modern Scottish cuisine, accompanied by handcrafted cocktails, beers, and top-shelf wine.
You'll receive a friendly welcome when you enter, and the decor is tasteful, with designer furnishings in a relaxing atmosphere. Enjoy their revised menu with tapas, nibbles, main meals, snacks, and more with daily specials. The Pier is one of the best places to eat in Balloch, as they host live music events, socials, and mouthwatering food.
10. Waterhouse Inn Balloch
The Waterhouse Inn Balloch is about ten minutes away from Loch Lomond, and this family-owned establishment is just two minutes from the famous Balloch Castle. This small inn has comfortable rooms and offers a complimentary Scottish breakfast at their cosy restaurant.
There's also a traditional pub with a fireplace and leather sofas for chilled autumn evenings. The Square Lorne Sausage, Streaky Bacon, fried eggs, baked beans, Tattie Scones, and fresh coffee give you a typical idea of what you can expect to wake up to should you stay at the Waterhouse Inn Balloch.