Located in central Scotland, Callander is one of many towns in the Trossachs region. Lush landscapes, rolling hills, and glittering lochs are some of the area's highlights, but it doesn't end there.
If you're planning your trip to Callander and haven't quite nailed down an itinerary yet, here are a few of the best things to do in and around Callander.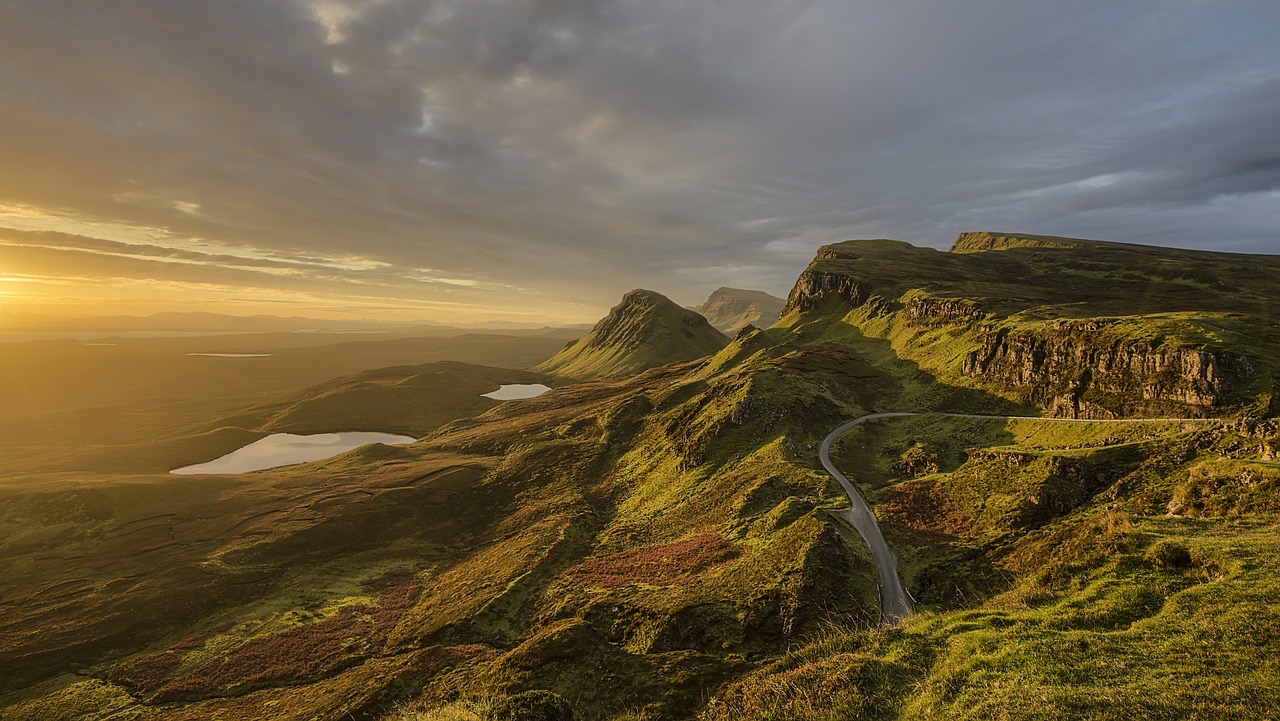 Tour the Scottish Highlands
Centred around Loch Ness, the Scottish Highlands consist of a large, mountainous section of northwest Scotland. You'll find world-famous landmarks, including Urquhart Castle, Glencoe Valley, and Ben Nevis, the highest peak in the United Kingdom.
A Scottish Highlands tour will take you to all the most picturesque and culturally rich spots. So whether you want to view the wildlife, take in the view from a train, or hike your way through the hills, there's a tour designed for someone just like you.
A few key things you'll see in the Highlands are:
Loch Ness
Isle of Skye
Inverness
Isles of Mull and Iona
The Outer Hebrides
To see all the Highlands offers, you'll need to travel around for a few days. However, if you want to hit the best parts, there are plenty of day tours from Callander that will show you the best of the best.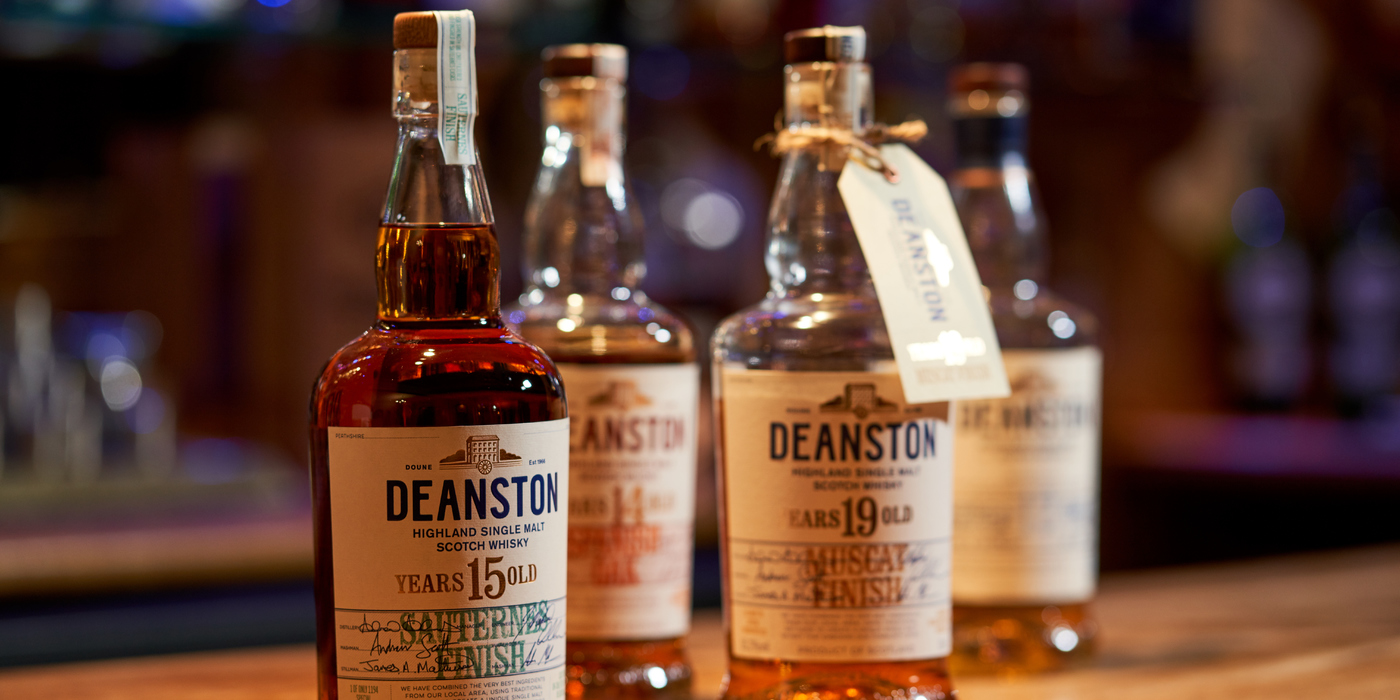 Take a Whisky Tour
If there's one thing Scotland is known for, it's whisky distilleries. The country is dotted with them, many of which offer tours and tastings. The Malt Whisky Trail encompasses a large section of the Scottish Highlands. It's an excellent option for an adults-only activity. Most tours leave from Edinburgh, which is just over an hour's drive from Callander.
If you want to stay closer to home, several distilleries near Callander won't require much travel. Each one offers guided tours daily on which you'll be able to sample fresh whisky and learn about the facility's history. For example, the McQueen distillery is in Callander itself, while the others might require a quick trip out of town.

The Trossachs Trail
The Trossachs Trail is a 65-kilometre trail that winds through the Trossachs, which lies between Callander and Aberfoyle. You'll find villages, natural wonders, historic sites, and shops along this trail. It follows the loop of the original trail popularised in the 1800s.
The Trossachs Trail of the 21st century is also an excellent jumping-off point for other outdoor activities. You can hike, bike, and boat from multiple locations on the trail toward natural features, including parks, lochs, and bens.
You can tour the Trossachs Trail on your own or with a guide. A guided tour will let you focus on what you're most interested in. But if you're the adventurous type and love to explore, striking out on your own on the trail can be an exciting experience.
Callander Crags and Bracklinn Falls
High above Callander lie the Callander Crags, rocky peaks that are a favourite spot for hikers and anyone looking for a beautiful view. Once you leave your vehicle in the car park, you'll walk a moderately challenging 5-kilometre loop trail to get to the top. Along the way, you'll traverse both woodland and open terrain.
When you reach the top of the trail, your reward will be gorgeous panoramic views of Callander and the surrounding area. In addition, you'll find the Jubilee Cairn, a relic from the Victorian era that sits atop Black Rock.
During your hike, you can stop at Bracklinn Falls and take in stunning waterfalls. The falls are a shorter hike from the car park, so if you or anyone you're with has limited mobility or doesn't want to do a long walk, you can walk to the falls in just a few minutes.
Hamilton Toy Museum
The Hamilton Toy Museum in Callander houses one of the largest privately-owned toy collections in the United Kingdom. It's a fun stop for kids who enjoy toys and adults who want to reminisce about what they loved as a child.
You won't find neat and catalogued shelves in the Hamilton Toy Museum. Although it's split into sections, you'll have more fun simply walking through instead of finding order in the chaos. The owners are available to offer all sorts of information about their collection.
Although you can get through the museum in as little as an hour, it's worthwhile to take your time. Many toys stand somewhat hidden behind others. So, if you want to make sure you see it all, slow your steps and look closer.
Tour Loch Katrine
The best way to explore Scotland's lochs is by boat, so you should consider booking a water tour of Loch Katrine. The crew at Loch Katrine offers various tours throughout the day. Some require pre-booking, so make sure to check the requirements ahead of time.
The most famous ship on Loch Katrine is the Steamship Sir Walter Scott. Named for the Scottish writer, this steamship has offered one-of-a-kind trips around Loch Katrine since 1900.
Loch Katrine has two other boats that offer tourists trips around the loch: The Lady of the Lake and the Robe Roy III. They're both modern sailing vessels that provide a comfortable ride with fewer passengers.
Note: as of this writing, the Steamship Sir Walter Scott is undergoing repairs. You can find the most up-to-date information on the loch's website. The Lady of the Lake and Rob Roy III are both running regularly.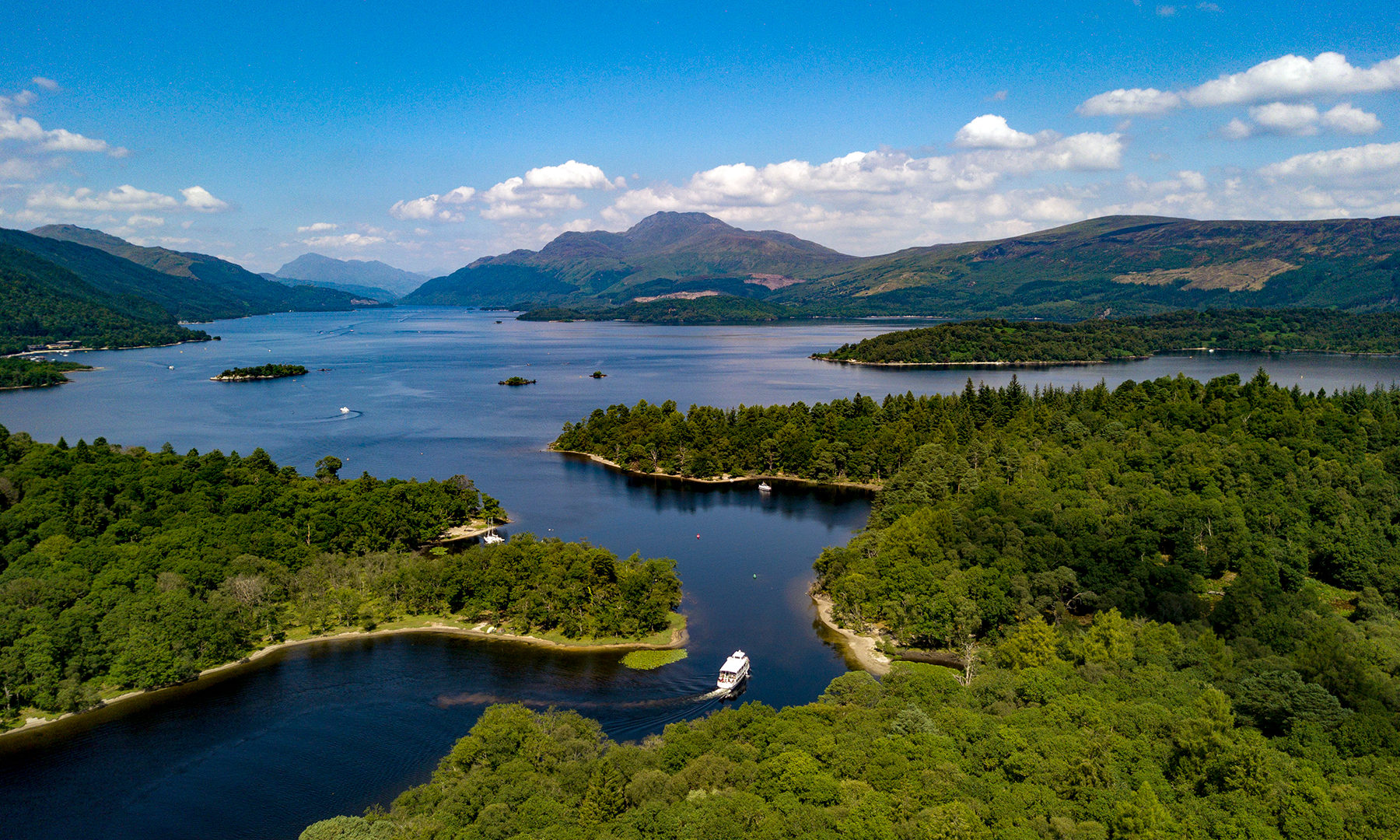 Loch Lomond & the Trossachs National Park
Loch Lomond & the Trossachs National Park covers a 1,865-square-kilometre section of western Scotland near Callander. Within the boundaries of the park, you'll find:
40 mountain peaks
22 larger lochs
Ben Lomond National Memorial
Queen Elizabeth and Argyll Forest Parks
The Great Trossachs Forest
It'd take days to see everything the park offers. Still, if you want to take a trip through, you can look at the park's recommended itineraries. You'll be able to find something that suits your interests and fits into your schedule.
A fun way to take in the local culture is to take a trip to Breadalbane, in the park's northeast corner. There, you'll find the perfect mix of seclusion and civilisation. You'll be able to spend time exploring the forest, then relax with a bite to eat at a village shop.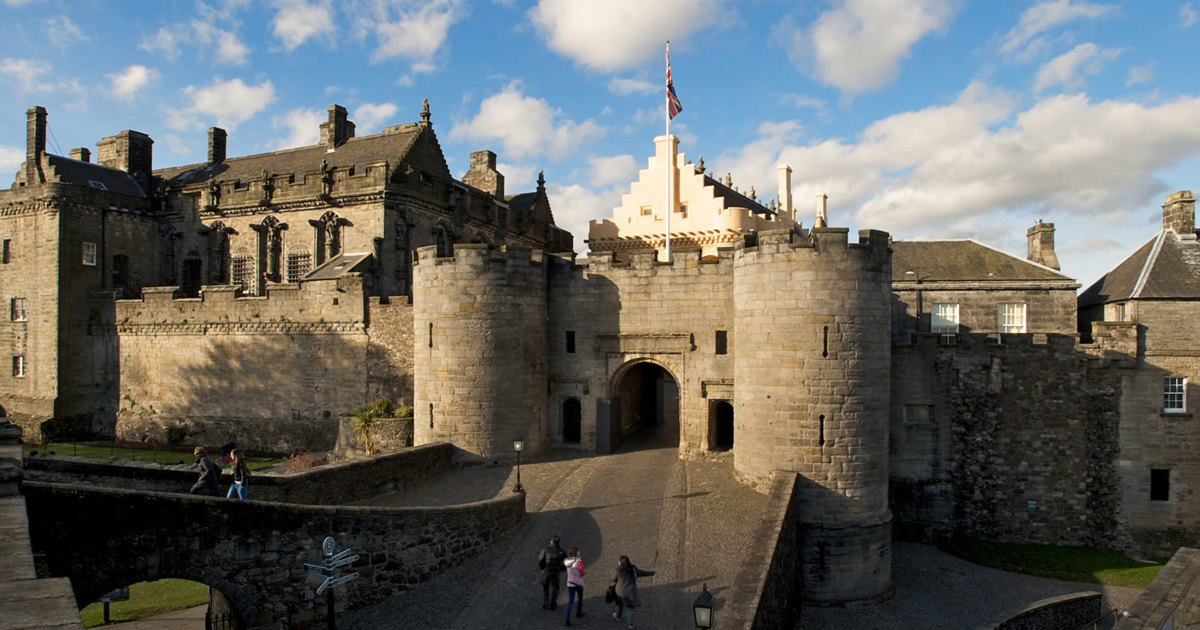 Stirling Castle
Located 30 minutes outside Callander, Stirling Castle is one of Scotland's shining stars. It holds significant historical and architectural significance. Most of the castle's buildings were built in the 15th and 16th centuries, although some areas are older or newer.
Stirling Castle was the most famous royal residence before Scotland's union with England. Kings and Queens throughout Scottish history were born or crowned there, including Mary, Queen of Scots. Today, the castle is a Scheduled Ancient Monument and a popular tourist attraction.
A few of Stirling Castle's highlights are:
The Great Hall
Queen Anne Gardens
The Palace Vaults
The Chapel Royal
The castle offers guided tours, but you're also welcome to explore on your own. However, you'll need to book your timed tickets ahead of time for guaranteed entry.
BliSS Trail of Art and Architectural Installations
The renowned BliSS Trail starts about 30 minutes from Callander in Lochearnhead. From there, the trail connects to the villages of Strathyre, Balquhidder, and St. Fillans. The trail features a mix of eclectic art and architectural installations created by a range of Scottish artists.
The five-mile trail is the 2018 Scottish Thistle winner that showcases 24 permanent sculptures. Now and then, you'll find temporary structures on display for short periods. The layout encourages visitors to spend time in each village, although it's not a requirement.
There are two ways to view the trail. You can drive it and view the sculptures from the roadside or take Sustrans cycle route 7 either on foot or riding a bicycle. Furthermore, you can listen to a guided audio tour during the trip that'll tell you everything you need to know about these unique art pieces.
Galleria Luti
If you're interested in learning about local Callander artists, pay a visit to the Galleria Luti. Located on Ancaster Square, this contemporary art gallery showcases some of the best local artwork in the area. You'll find bold paintings, sculptures, jewellery, and other art, all with a strong emphasis on colour.
The owners, a mother-daughter team, opened Callander's first original art gallery in 2006 and have featured a rotating selection of artists since. They exhibit art from well-known and established artists and those who are just getting their feet wet.
Any visitor to Callander who enjoys art should make a stop at the Luti. It offers a welcoming space that allows you to relax and take in the art at your own pace. And, if you're travelling with children, you can rest assured they'll be more than welcome to explore with you.
Final Thoughts
Scotland is a beautiful country to visit and explore. The Trossachs region, including Callander and the surrounding areas, offers natural beauty and local culture around every corner. The activities listed here are some of the best Callander has to offer, so be sure to add them to your itinerary.