Loch Lomond is one of the premier tourist destinations in the world, home to fantastic natural scenery and no shortage of outdoor adventure.
If you are looking for a unique way to plan your next vacation accommodation, consider glamping. Glamping combines the beauty and adventure of camping with modern comforts and luxury giving you the best of both worlds.
As it continues to grow in popularity, there are now many glamping pods in Loch Lomond and The Trossachs. Here is a look at some of the best ones to consider for a unique and memorable stay.
Strathfillan Wigwams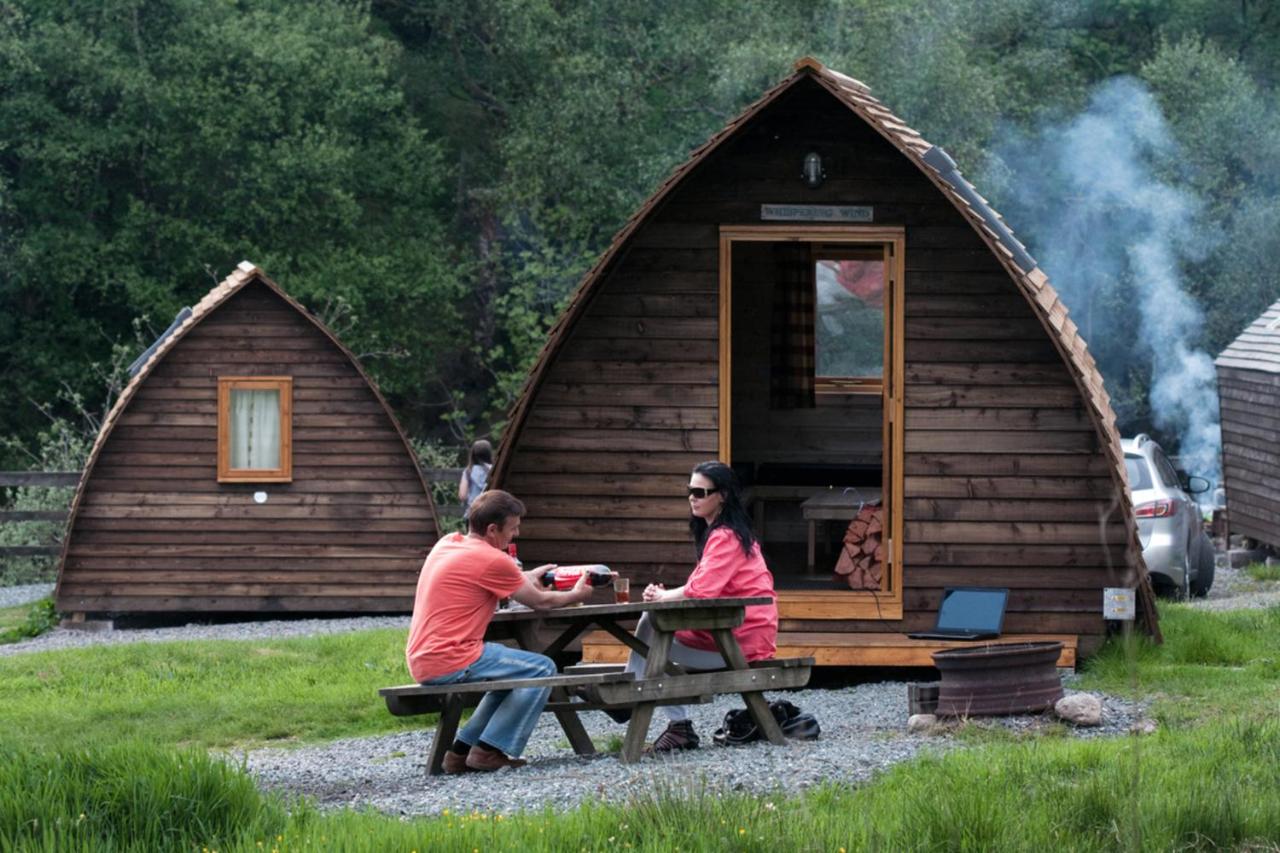 The Strathfillan Wigwams are located on a gorgeous active farm in the Scottish highlands within the confines of Trossachs National Park and within a short distance from world-famous Loch Lomond.
The gorgeous surrounding woods provide the perfect ambience with a mixture of thick woodlands, Scottish wildflowers, and songbirds. The Wigwam village provides a quaint rustic charm, with easy access to walking trails and nearby tourist attractions, including the Ben Lui Nature Reserve and the town of Balloch.
Strathfillan offers a wonderful assortment of yurts, wigwams, and lodges with spacious beds, refurbished furniture pieces, and decks with spectacular views. It represents one of the best glamping pods in Loch Lomond, perfectly fusing modern comforts with the great outdoors.
For a unique camping experience you won't forget, a trip to Strathfillan Wigwams is an experience not to be missed.
Lennox of Lomond
Lennox of Lomond is another excellent glamping option to consider in the region. Similar to Straithfillan, the location is also on farmlands occupying a scenic outlook atop rolling Scottish hills. The picturesque grounds provide spectacular highland views.
The views are from the only perk at Lennox of Lomond. The Lomond Bonnie Barns provides a spectacular home base for any outdoor retreat offering serene views and the perfect peaceful escape. 
Guests can enjoy all the perks of camping and the great outdoors with none of the drawbacks. Handcrafted with locally sourced materials, they blend charming rustic vibes with modern amenities. You will be far from roughing it as you kick back in your exclusive hot tub, taking in the scenery.
The barns are relatively small, housing just two, making Lennox of Lomond the perfect couples retreat. 
Loch Katrine Eco Camp
Ideally situated between Callander and Aberfoyle, there is no shortage of nearby attractions and tourist hubs. A stay at Loch Katrine Eco Camp is the perfect complement to any trip to the Loch Lomond region. When you are done exploring the surrounding natural beauty, it is the ideal place to return home and unwind.
The camp offers an excellent collection of lodges, each beautifully furnished and designed for maximum comfort. The housing includes luxury bed linens, walk-in showers, kitchenettes, microwaves, fridges, and HDTVs
The grounds are neatly nestled along the banks of Loch Katrine, which provides access to various water sports activities and boating. Other popular activities include nature walks, cycling, and tours of nearby national parks.
Loch Katrine Eco Lodges are among the top glamping pods in Loch Lomond for a taste of the outdoors coupled with relaxing vibes.
Duncan Family Farms
Located right on the banks of Loch Lomond, Duncan Family Farms offers a "self-catering cottage" along with multiple glamping pods providing visitors with an exquisite guest experience. Like several other options on this list, Duncan Family Farms is likewise a functioning farm. In addition to staying, you can also check out the livestock and visit their on-site shop.
The guest cottage maintains a lot of character with old-timey features such as an oak staircase, a wood-burning stove, and a Belfast sink. It also includes a kitchen and living room with a television, refrigerator, and cooking utensils.
There is plenty to see on the grounds, with spectacular scenery in every direction. Guests can also explore the surrounding area with easy access to the Arrochar Alps and the Glen Loin Loop Trail.
If you are looking to explore nature within the confines of your very own cosy cottage/glamping pod, a trip to Duncan Family Farms is well worth considering.
Stoneymollan Luxury Pods 
Stonymollan Luxury Pods in Loch Lomond is family-owned and operated, providing excellent local charm and highly knowledgeable staff. The glamping luxury pods were designed with the breathtaking landscape in mind, and so both units provide sensation views once you step out the door.
Pods are located within the Trossachs National Park within a mile of the town of Balloch. They provide easy access to nearby nature trails and stunning panoramic views of Loch Lomond, Commich Hill, and the Loch Earn Hills. Depending on the time of the year, Ben Lomond may be visible.
Each pod offers a remote/tranquil setting with no neighbours. They come equipped with modern essentials, including showers, refrigerators, double beds, sofas, and microwaves. The pods provide the height of luxury in the form of a private hot tub/sauna. The location also offers ideal access to local amenities, making it one of the best glamping pods in Loch Lomond.
Arcadia Glamping Cabins
If you are looking to unplug in true remote wilderness, the Arcadia Glamping Cabins are the perfect option. Located within 21 acres of lush pastures and woodlands, the site is within Loch Lomond and Trossachs National Park and provides all the access to nature you could ever ask for.
There are two uniquely distinct lodging choices, the Halcyon and Elysium. Both provide excellent comfort with soft bedding, cosy armchairs, and outdoor dining tables, making the perfect romantic retreat.
There is plenty to explore on the grounds alone, including scenic woodland trails and the Arcadia Sculptures. Other nearby local attractions include Balamaha at Loch Lomond and Glencoyne Distillery.
If sitting out on your own private patio and listening to chirping birds and rushing water catches your fancy, then look no further than Arcadia Glamping Cabins.
Loch Tay Highland Lodges 
If you want the feeling of being outdoors but perhaps don't want to be quite so remote, Loch Tay Highland Lodges provide a nice balance between the two. At the same time, they offer an excellent combination of woodland cabins and lodges; the glamping pods private some compelling features worth exploring.
The glamping pods are excellent options for families ranging in size. They provide the feel of camping without pitching a tent or sleeping on the ground. Each unit features a series of small bedrooms and kitchenette, including showers, toilets, and laundry areas.
Surrounding scenery includes beautiful views of Loch Tay and the Ben Lawers Mountain. Guests will feel welcome and at home.
Lomond Woods Holiday Park
Along similar lines to Loch Tay, the Lomond Woods Holiday Park provides a communal campground feel with exceptional accommodations that perfectly blend the feeling of camping with extraordinary services and comfort.
The ensuite glamping pods provide a gorgeous interior that is sleekly designed and includes comfortable beds, couches, and modern kitchens. Each unit also comes with a private deck that is perfect for sitting out and enjoying nature.
While it lacks the authentic outdoor feel of some of the other options on this list, the nearby amenities, and surrounding sites make it perfect for families. Units vary in size and can house as many as six people.
Callander Woods Holiday Park
Callander Woods Holiday Park is another popular tourist destination. Located at the eastern section of Loch Lomond and the Trossachs National Park, it is open year-round, offering guests luxurious glamping accommodations.
You will be hardpressed to find a wider variety of options than at this park, including some fancy small units with private hot tubs. Callander Woods is another great option for families to consider, given its proximity to local amenities and its modern feel.
If you are looking for a fun weekend trip, consider browsing the extensive list of options at this holiday park and enjoy some of the best glamping pods in Loch Lomond.
Millarrochy Bay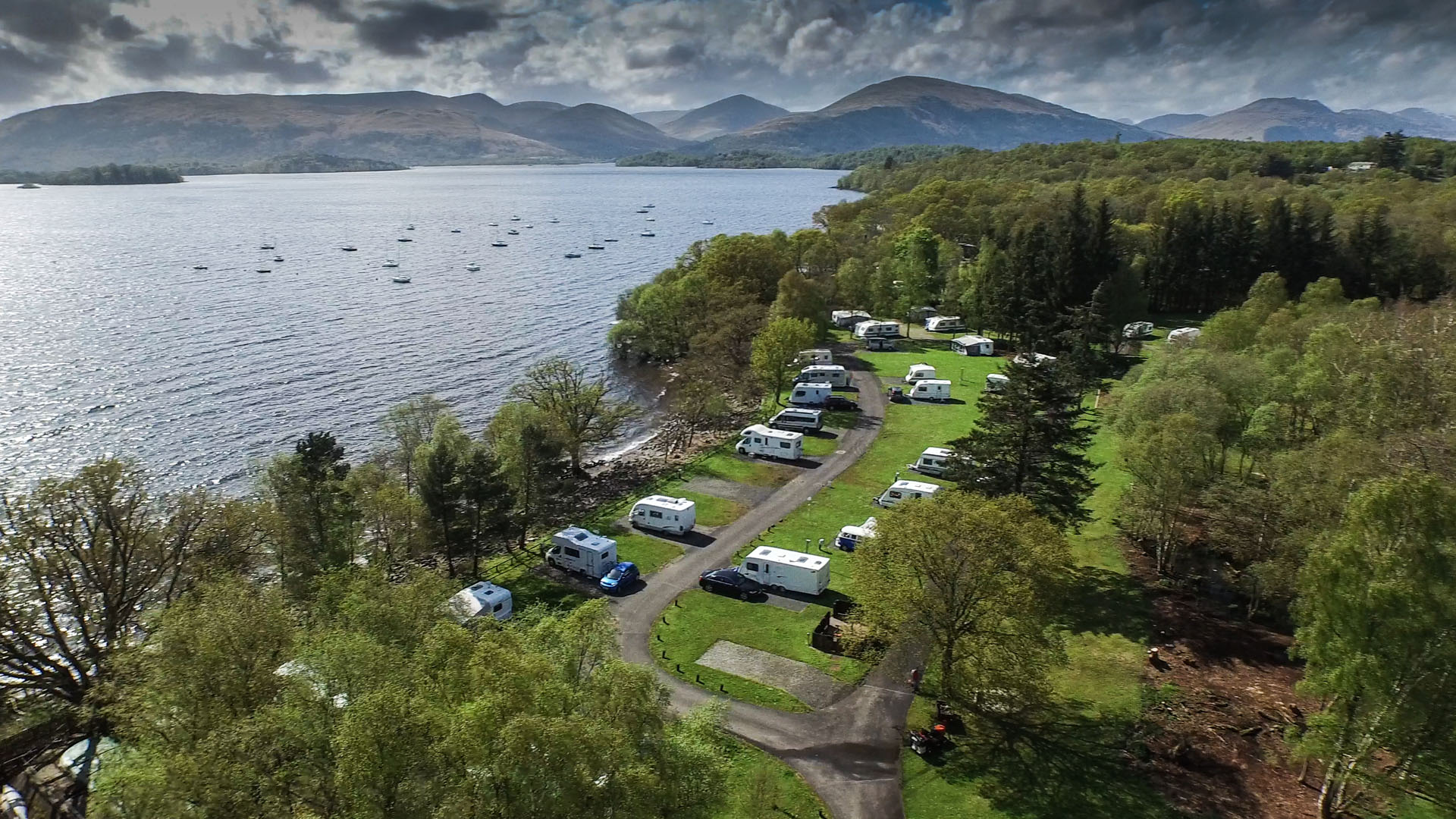 Millarrochy Bay is located on the east shore of Loch Lomond. It provides some exceptional up-close views as soon as you step out the door and is the perfect basecamp for exploring the local area. 
Each unit is well equipped with comfortable beds, showers, toilets, and laundry facilities, and there is an on-site children's play area. If you are looking for a relaxing spot to come back and unwind after a day of exploration, Millarochy Bay is the perfect option. Its prime location right on the banks of Loch Lomond will give guests all they could as for
Glamp Loch Lomond
A trip to Loch Lomond is an unforgettable experience regardless of where you stay. With that being said, glamping is a way to take your trip to the next level offering the perfect mix of stunning scenery, leisure, and relaxation.
Consider the list above of some of the best glamping pods in Loch Lomond and start planning the perfect outdoor adventure.
In Summary
There are plenty of excellent glamping spots in the Loch Lamond and Trossachs area. From the family-owned Stonymollan to the amenity-rich Lomond Woods Holiday Park, there are so many options to choose for your next excursion.